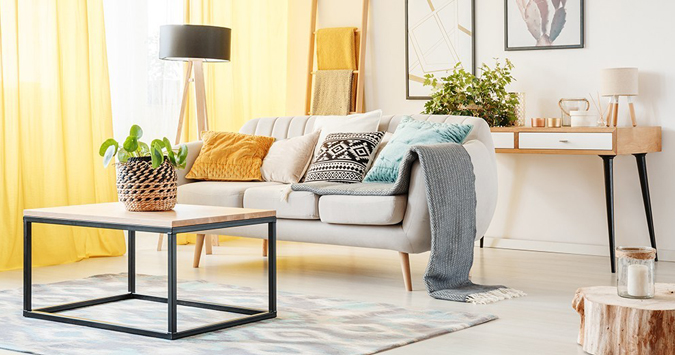 14 Tips for Decorating a Small Space
Just because you don't have a huge home doesn't mean you can't flaunt your style. Decorating a small space, just like decorating a large one, simply requires ingenuity of design and a good eye for what works and what doesn't. (moving.com)
> Read More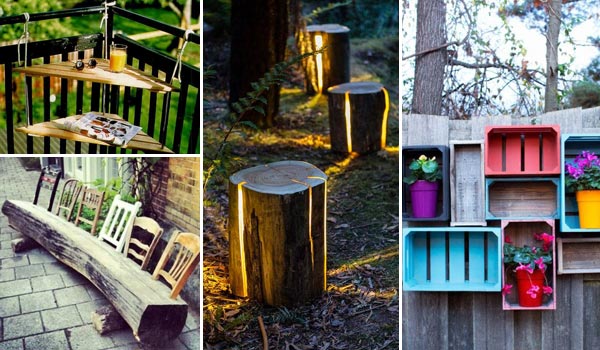 27 DIY Reclaimed Wood Projects for your Homes Outdoor
Are you looking for ways to decorate your outdoors and make your home more noticeable? You may have a lot of ideas for decorating, but the high budget for decoration materials stop you in your tracks. Are there other easier ways? Yes, you can do it yourself by reclaiming wood. (woohome.com)
> Read More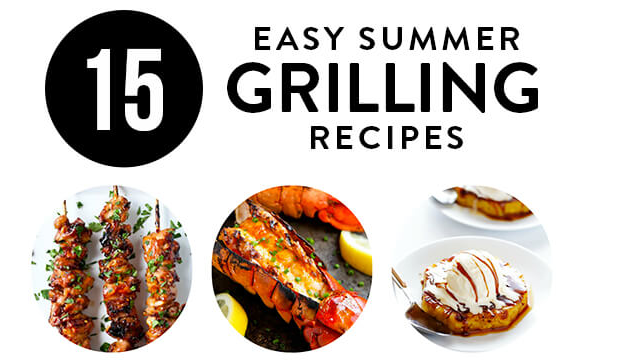 15 Easy Summer Grilling Recipes
As the temperatures quickly climb into the 80s, however, it's hard to not be giddy about all things summer-oriented - upcoming trips to the beach, popsicles, sundresses, and of course, GRILLING. (gimmesomeoven.com)
> Read More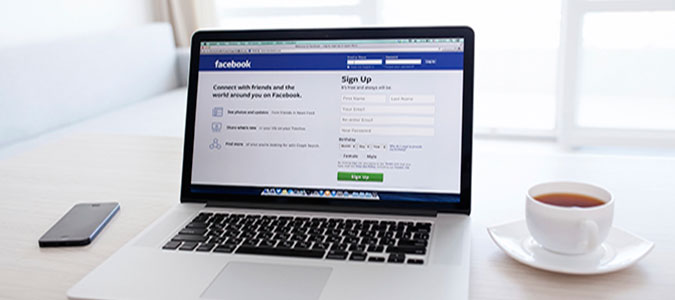 5 crowdsourced lessons from first-time homebuyers
Buying your first home can be a challenge. But luckily you're not alone. We gathered advice from Genworth Canada's Facebook page - folks who've been there, done that. (homeownership.ca)
> Read More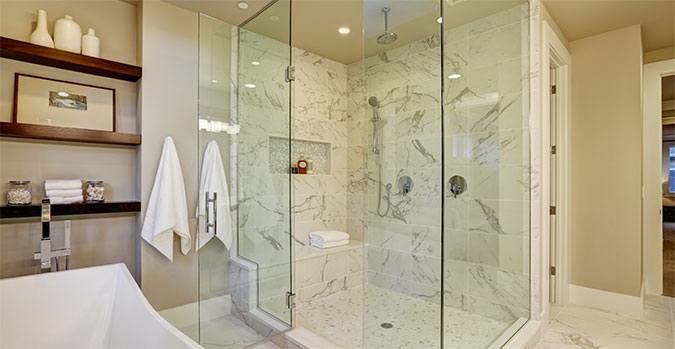 7 Reasons to Pick a Walk-in Shower
What is a walk-in shower, and what are the major reasons you should choose one? A walk-n shower requires no stepping or climbing anything - you simply walk right in. The ease of use adds to the clean and luxurious design. Here are some of the biggest reasons to pick a walk-in shower during your next bathroom remodel. (housetipster.com)
> Read More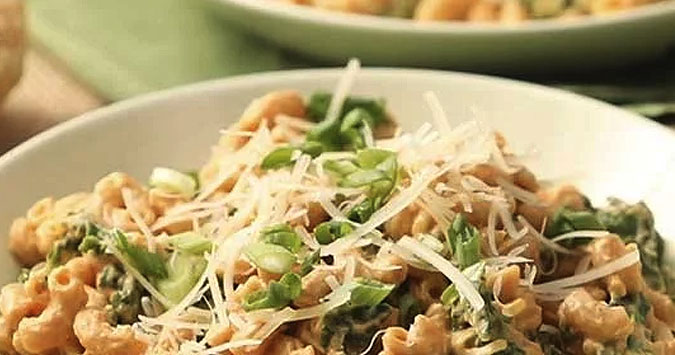 Fast and Fresh Comfort Food (Yes, It Exists!)
Shhh...Don't tell Mom we're giving her classic comfort food recipes a healthy makeover! (bhg.com)
> Read More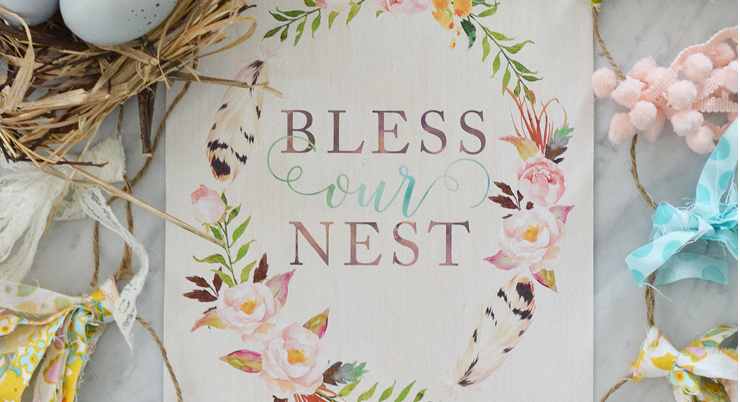 Bless Our Nest - Printable Watercolor Artwork for Spring
This artwork is perfect for a Spring themed gallery wall for your home. It features a floral wreath with feather accents and the words "Bless Our Nest". (thediymommy.com)
> Read More
11 Unbelievably Awesome Tiny Transforming Apartments
As tough as it can be to find a decent and affordable apartment in the heart of a huge city, making it feel like it's bigger than a broom closet can seem next to impossible.
> Read More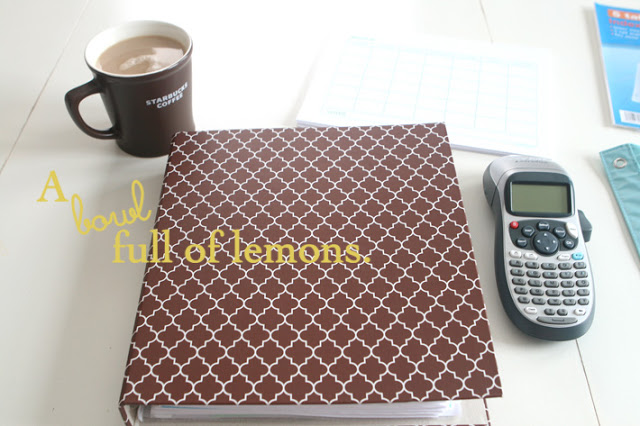 How to Create a Household Binder (with Printables)
Organization can sometimes feel overwhelming, but the secret is to pair organization with consistency. Check out this guide for putting together a household binder that includes free printables. You'll learn how to organize your general home files, bills, schedules, meal plans and more. (www.abowlfulloflemons.net)
> Read More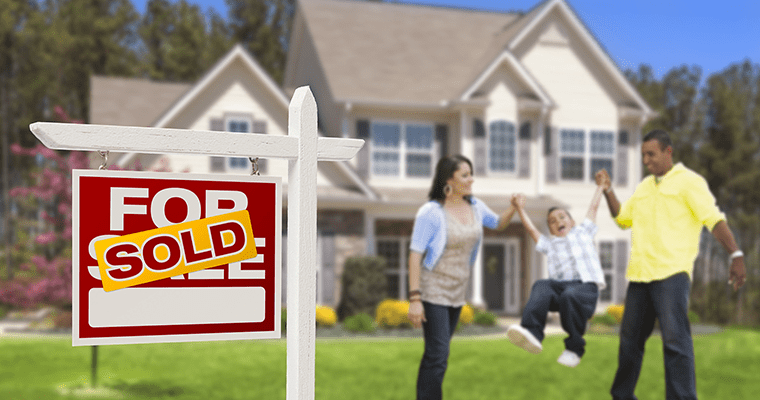 7 Steps To Get Your Home Off the Market Fast
When it comes to successfully selling your house, there are a lot of moving parts. While a real estate agent will help you through the entire selling experience, it's important to understand the different phases you'll go through to ensure nothing ever goes over your head and that everything runs as smoothly as possible. (dreamcasa.org)
> Read More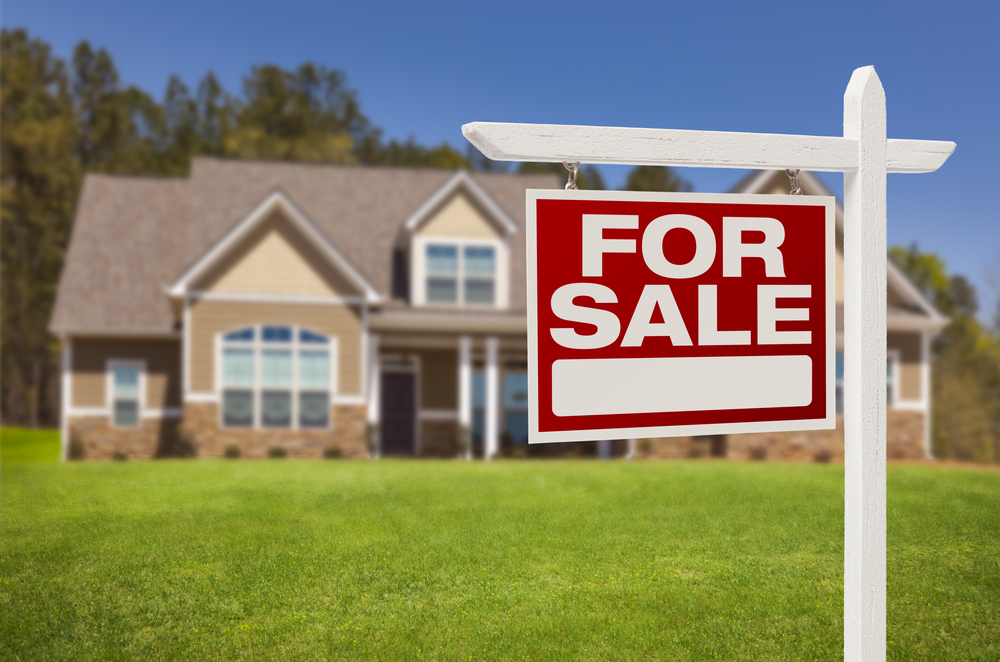 How to prepare your house to sell
Every seller wants their home to sell fast and bring top dollar. Does that sound good to you? Well, it's not luck that makes that happen. It's careful planning and knowing how to professionally spruce up your home that will send home buyers scurrying for their checkbooks. Here is how to prep a house and turn it into an irresistible and marketable home.(www.thebalance.com)
> Read More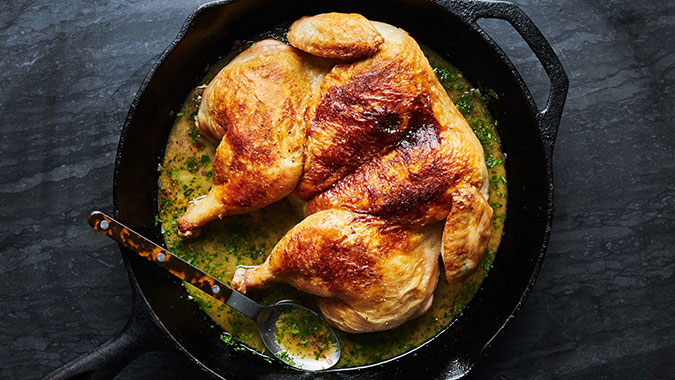 I Learned Some Lessons Spatchcocking a Chicken
Spatchcocking accomplishes two things: A) It allows the skin-all of the skin-to crisp up beautifully when the bird is roasted in a skillet, chicken-under-a-brick style, as the Italians call it. B) Because the chicken lays flat, it cuts the cooking time in half compared to a typically roasted whole chicken. (bonappetit.com)
> Read More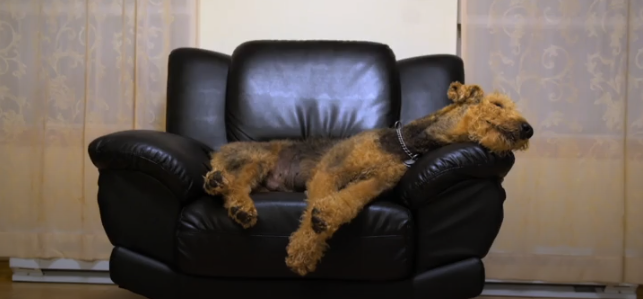 Can I Deduct My Goldfish?
Besides the love, loyalty, and affection you get from your beloved pets, they can also save you a chunk of change on your taxes. If you know how. Check out these five pet tax deductions which can save you big bucks. (realtor.com)
> Read More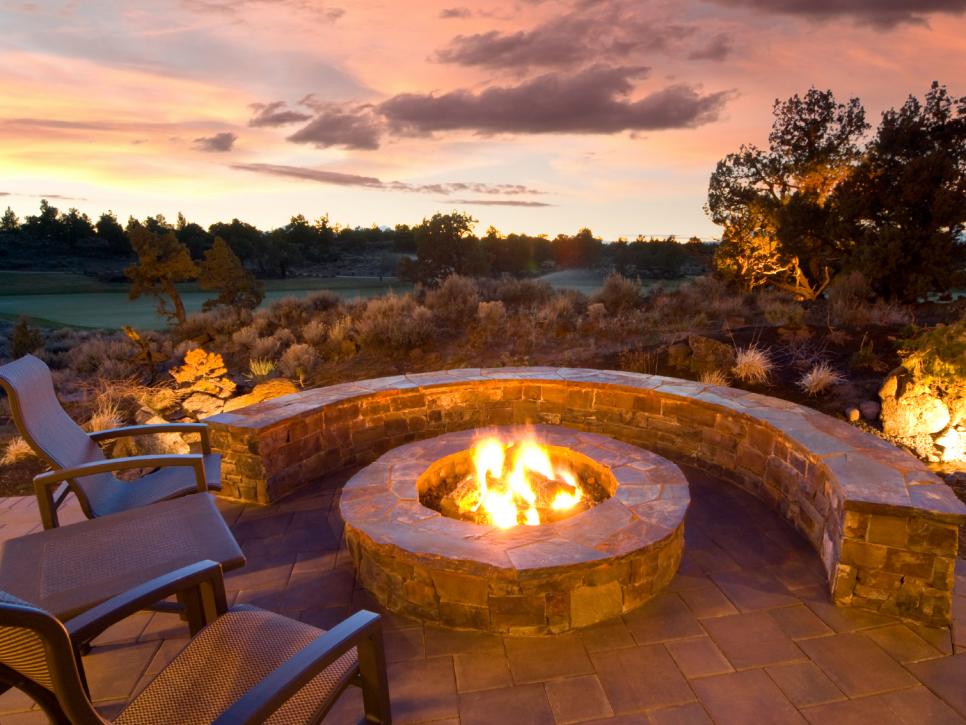 Light Up The Night
Give your outdoor space warm, year-round appeal and ambience by adding a stunning fire pit or fireplace. These DIY ideas are sure to 'spark' visions of smores and more!
> Read More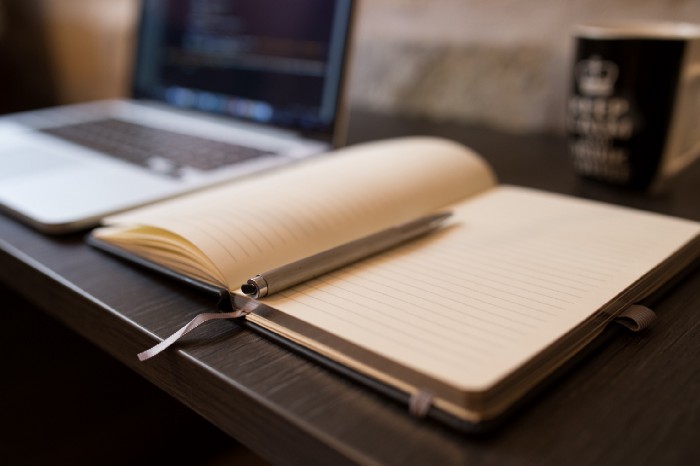 10 Ways to Think Positively
Love, love, love this arsenal of techniques to attack those negative thoughts which have been holding you back. (medium.com)
> Read More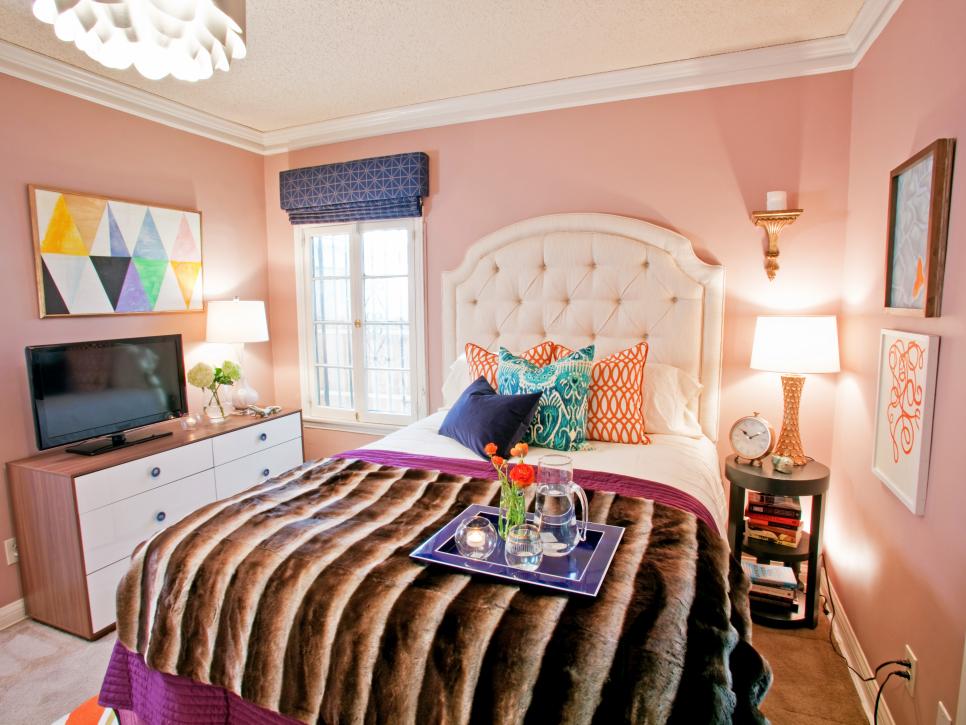 16 Bedroom Floor Plans
Arranging furniture can be tough. Check out these manageable layouts for bedrooms small, medium and large.
> Read More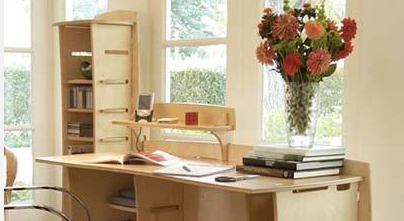 Green Home Office
Made of Baltic Birch plywood, this Ergonomic Straight Desk allows for eight to ten times more usable wood from a log than solid lumber. (www.thisoldhouse.com)
> Read More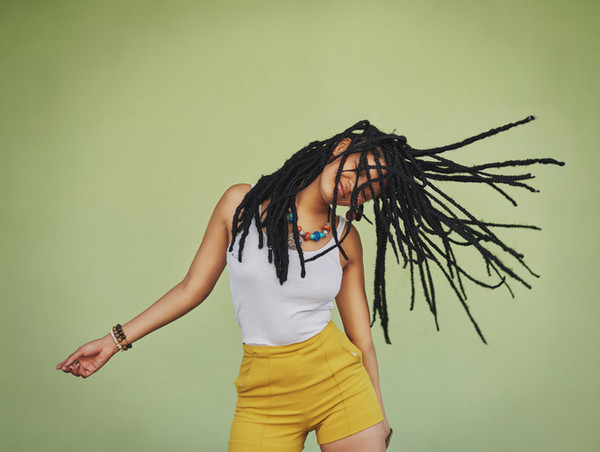 Free Ways To Practice Self-Care
The term 'self-care' may have you thinking of lavish spa days or weekend wellness retreats, but not all self-care activities need to put such a dent in you bank account. Here's some great ways to give yourself a little TLC...for free! (livingly.com)
> Read More
What Will Give Your Home the Most Curb Appeal?
How attractive your property looks when viewed by passer-buyers can make all the difference in today's market. To make sure potential homebuyers get a great first impression, consider improving your place by doing the following (dreamcasa.org)
> Read More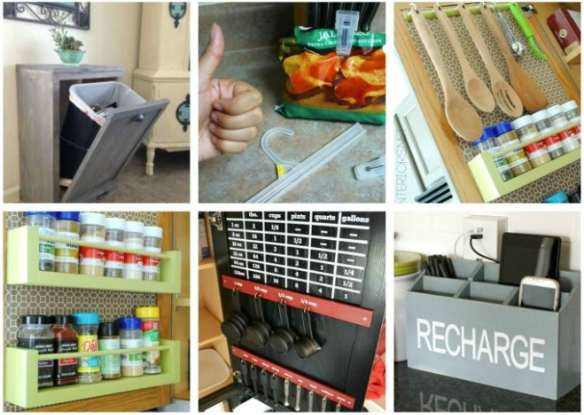 20+ Kitchen Organizing Ideas: Tips That Will Change Your Life
After spring cleaning comes the summer organizing! Right? (www.jennaburger.com)
> Read More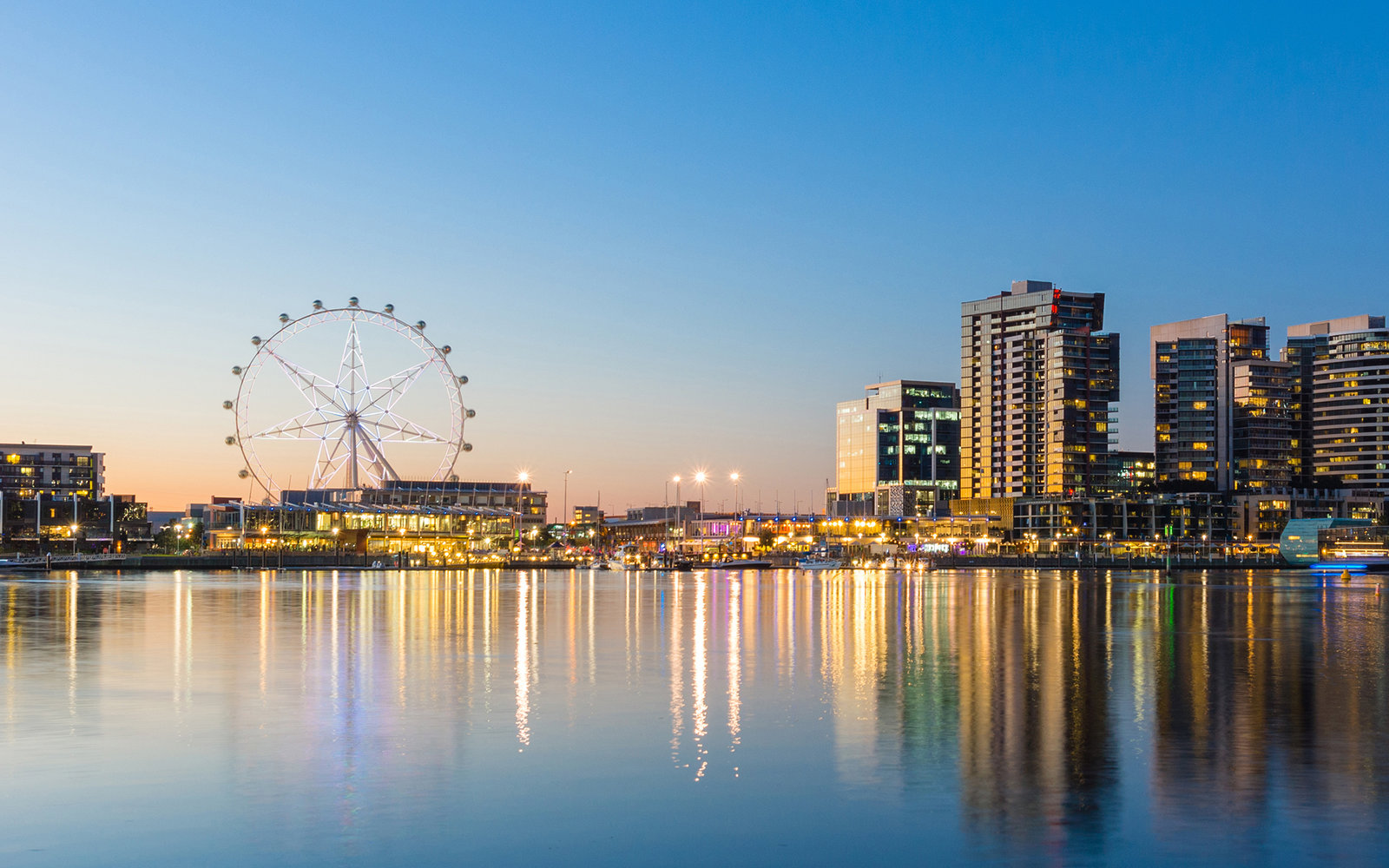 The Cheapest Places to Travel Each Month of the Year
You've heard the myths: Tuesday is the best day to book airfare. Wednesday is the best day to fly. All of them are up for debate, to a certain extent. But according to new data from Booking.com, you can count on getting good hotel values by picking the right destination for the right time of year.
> Read More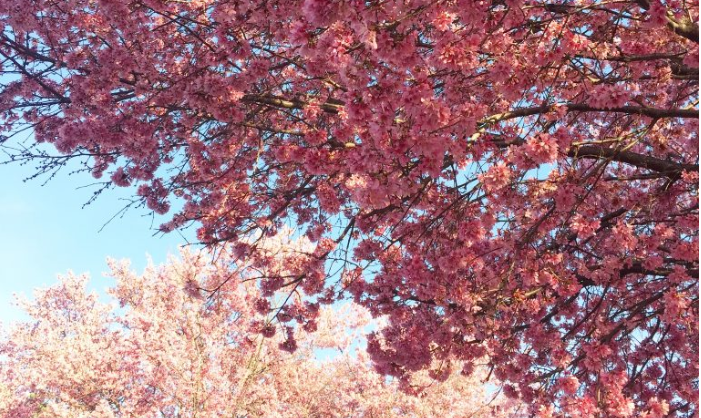 Three Ways to Bring Spring to the Kitchen
Since Spring feels like it's getting an early start, we are getting an early start on Spring. Here are 3 ways to bring Spring into your kitchen, an important part to staging your home if you're looking to sell in the Spring market! (kelleynan.com)
> Read More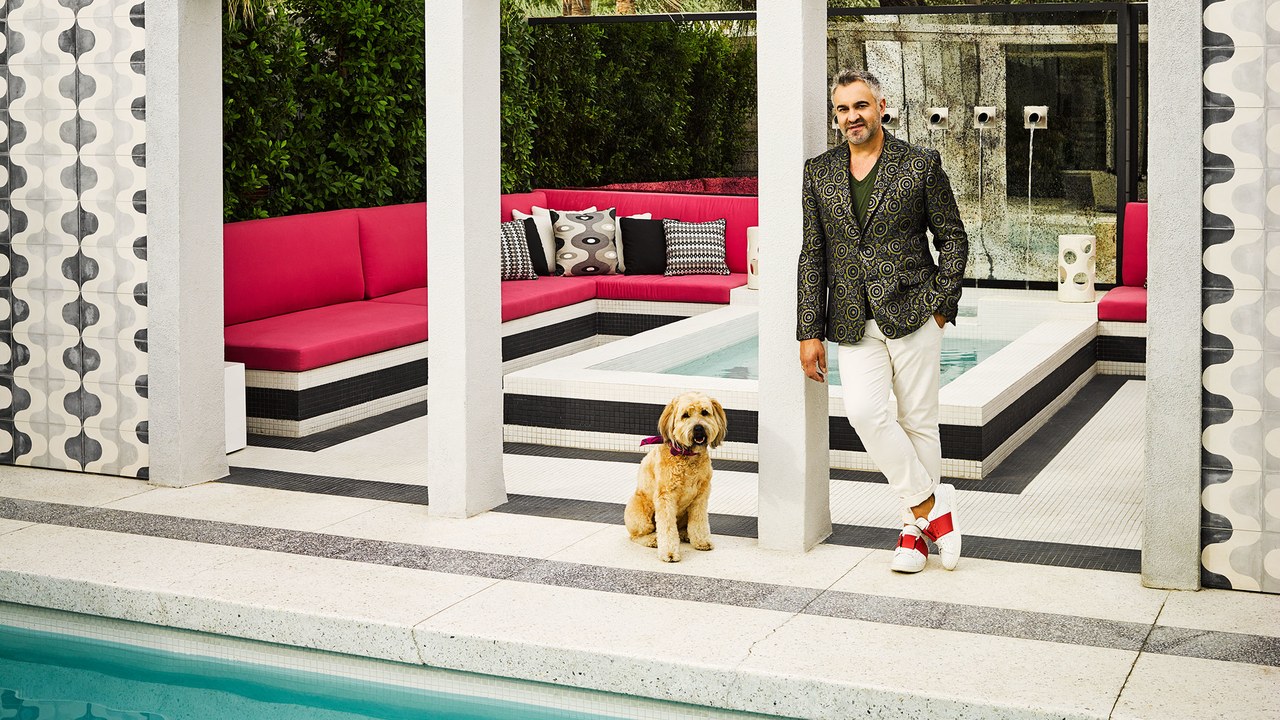 Martyn Lawrence Bullard's Sumptuous Palm Springs Hideaway
The designer's desert home balances a serene mountain view with a hedonistic vibe redolent of the swinging '60s. (architecturaldigest.com)
> Read More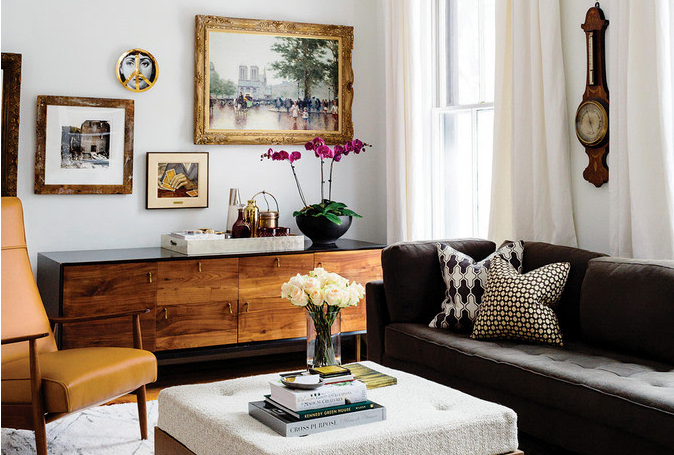 12 Rooms That Prove Neutral Doesn't Mean Boring
If you are up on the latest interior design trends, surely you have noticed the shift towards black and white spaces. These neutral rooms are gaining speed and encouraging people to ditch color. Black, brown, gray, and white tones are your new best friend. Let these interesting interiors convince you to try the look. (domino.com)
> Read More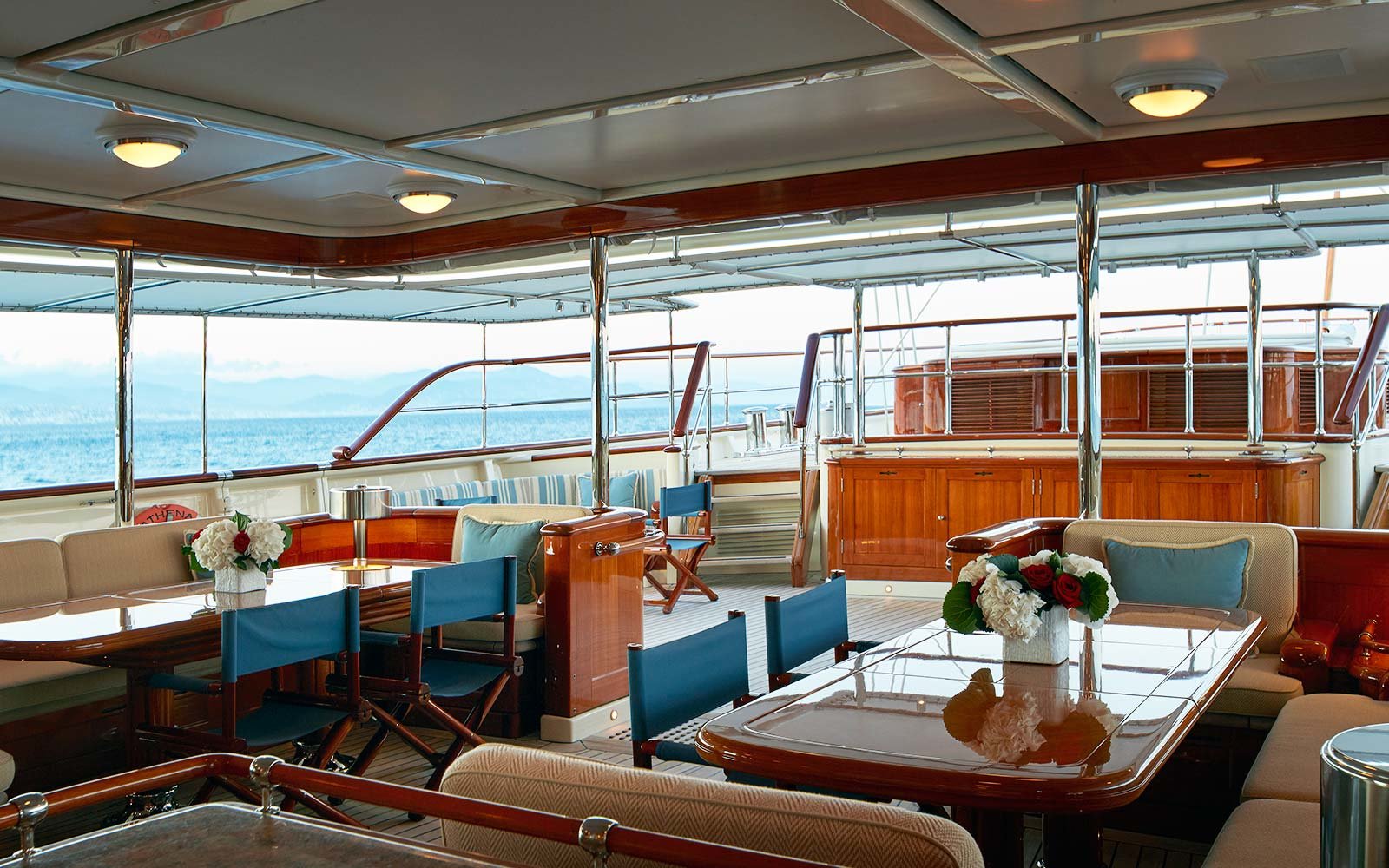 Tour a $53M Super Yacht
Dreaming of sailing off into the sunset? This $53M yacht is for sale and it's as beautiful as you would imagine.
> Read More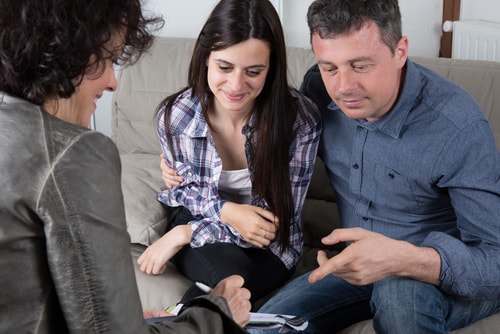 5 Big No-No's Every Homebuyer Should Know
The home buying process can be an overwhelming, stressful, and sometimes a maddening experience-but it doesn't have to be! Save yourself the headache and consider the following tips before making what very well may be the most important investment you'll make in your life. (dreamcasa.org)
> Read More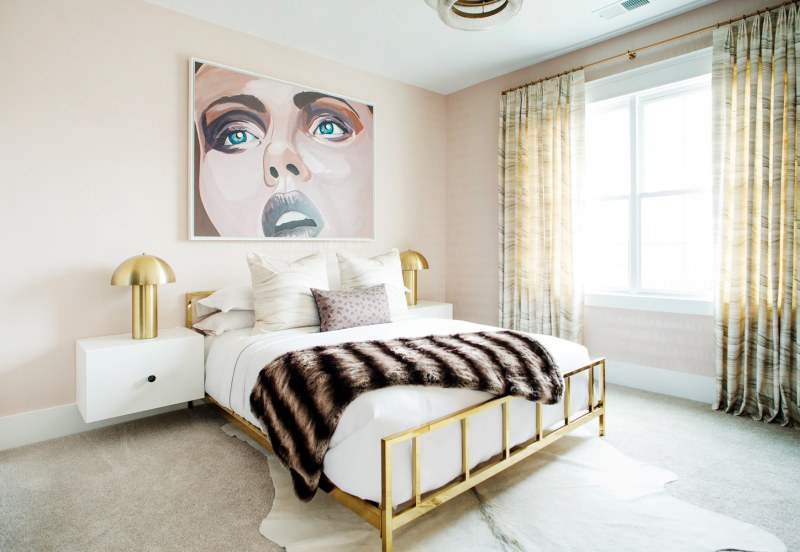 Tour a Blush Bedroom Inspired by the Original Artwork
Artist and designer Gina Julian created the teenage girl's room for the designer show house, and it was filled with thoughtful details that are easy to replicate in your own home. Keep reading to hear directly from the designer! (domino.com)
> Read More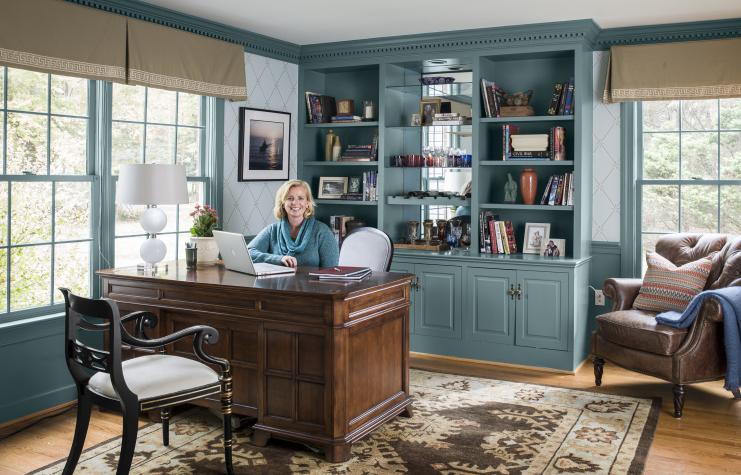 Smartened-Up Home Office Redo
Home offices, like their occupants, thrive on order. When Coleen and Randy Gallagher moved into their 1987 Federal-style brick home, in Oakton, Virginia, they were pleased it had a ready-made home office. (www.thisoldhouse.com)
> Read More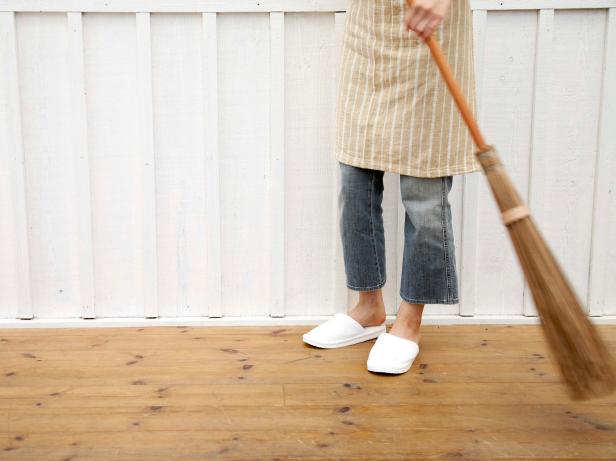 Easy, Cheap and Green Cleaning Tips for Floors
Ceramic-tile floors can be cleaned easily with nothing but warm water, but be sure to sweep or vacuum first to remove any loose soil or grit. (www.hgtv.com)
> Read More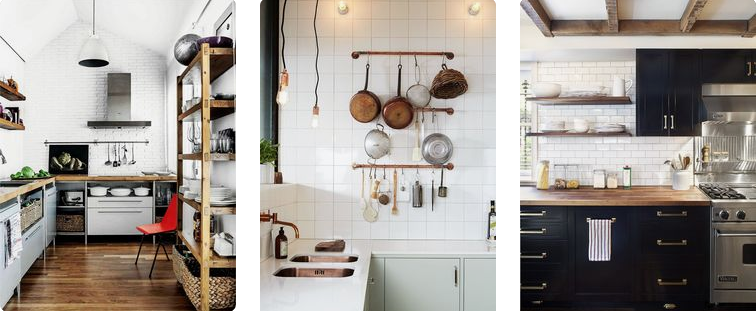 Kitchens That Make You WANT To Cook
Open shelving, wooden counter tops, and stainless steal appliances would give any home chef chills! (pinterest.com)
> Read More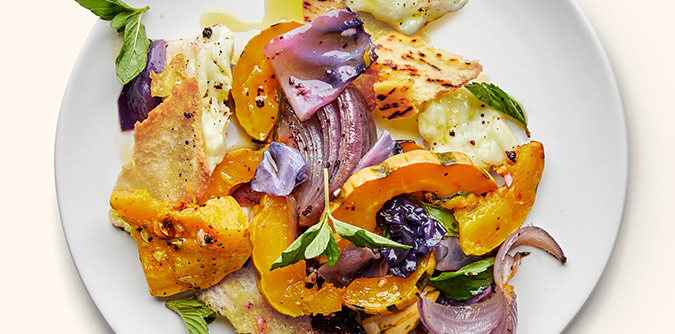 How to Get Your Kids to Eat a Giant Tray of Vegetables
A giant tray of roasted vegetables, no matter how expertly cooked and seasoned, will never send my children running to the dinner table. And yet the recipe I've given you this month is exactly that: a giant tray of roasted vegetables. Let me explain. (bonappetit.com)
> Read More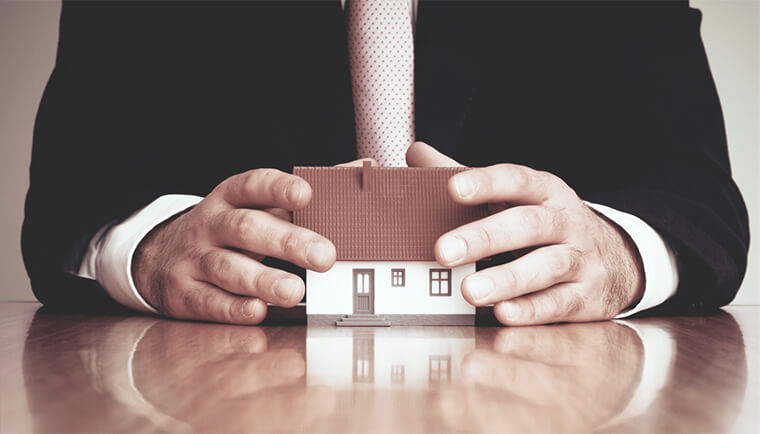 Pros and Cons of Renting to Own a Home
Before we talk about the pros and cons of renting-to-own," let's clarify how a "rent-to-own" works. (dreamcasa.org)
> Read More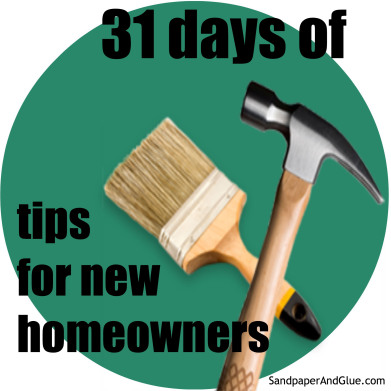 31 Days of Tips for New Homeowners
Becoming a homeowner is one of the most rewarding accomplishments. For those new homeowners it can be a little scary. As with all big tasks, having advice from someone who has done what you've done before eases the burden. Here are 31 tips for new homeowners written by people who have been in your shoes before. (sandpaperandglue.com)
> Read More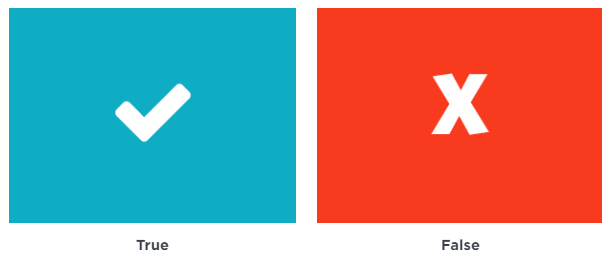 Quiz: So You Think You're Ready to Buy Your First House?
Buying your first home is an exciting milestone, and it's likely the biggest purchase you'll ever make. So don't jump into it without doing your homework. Here's a quick and easy quiz you can take, courtesy of HGTV.com to see if you are ready for the leap!
> Read More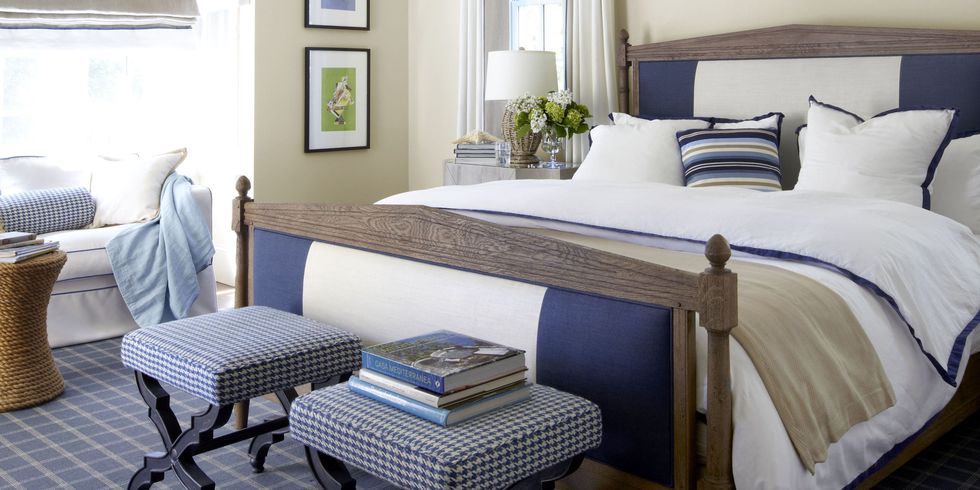 7 Simple Bedroom Ideas That Will Make You Happier
Opinions about color may run strong, but most can agree that softer hues reminiscent of nature can be the most pleasing. (housebeautiful.com)
> Read More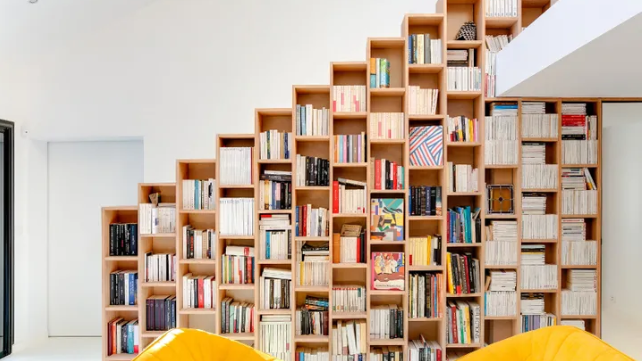 This 'Bookshelf House' Is Every Book Lover's Dream Home
Looking for storage inspiration for your books? Look no further than this "Bookshelf House." Located in a suburb outside of Paris, the home utilizes books as the main decor element. Frankly, it's a bookworm's paradise. (huffingtonpost.com)
> Read More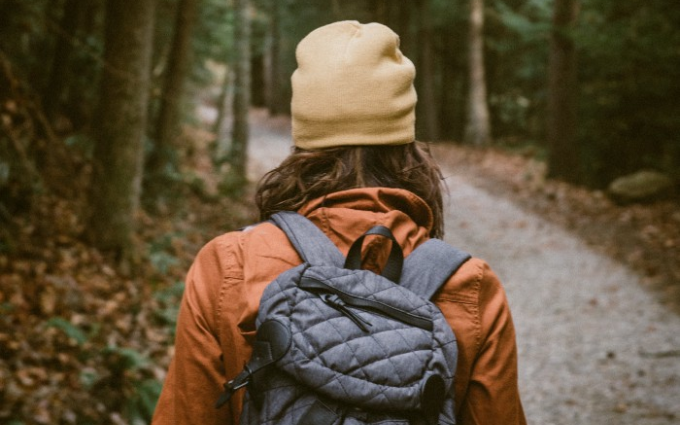 The Obstacle Course of Life
Goals, process and finding our way in the obstacle course of life. (journal.thriveglobal.com)
> Read More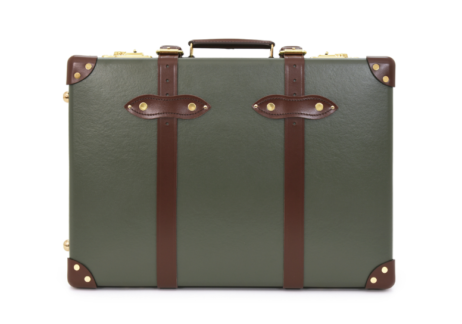 10 Best Luxury Luggage Lines
Planning a getaway and want to look as fashionable as possible? Check out these top rated, luxury luggage lines featured on EliteTraveler.com.
> Read More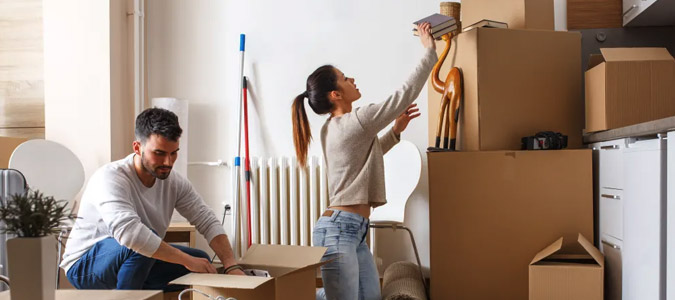 50 Things to Toss When Moving
If you're about to move, you don't want to take everything with you. That can get heavy - and expensive. At the same time, resist the urge to toss everything out. Even if your stuff doesn't need to travel with you, that doesn't mean that its life is over. Sell or donate your items whenever you can. (apartmenttherapy.com)
> Read More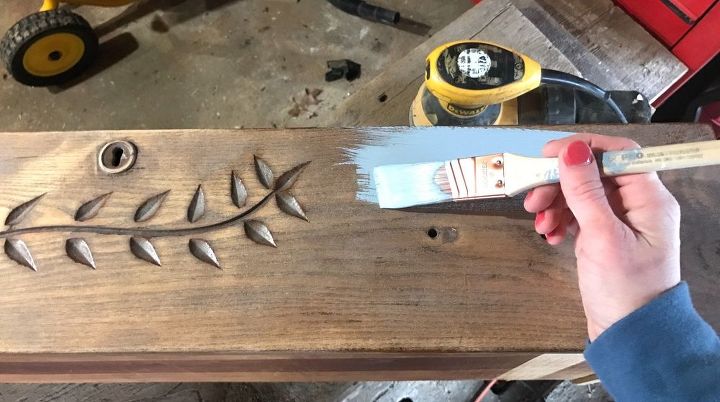 Kitchen Island Made From Old Dresser
Making old stuff new, and super useful while we're at it. (hometalk.com)
> Read More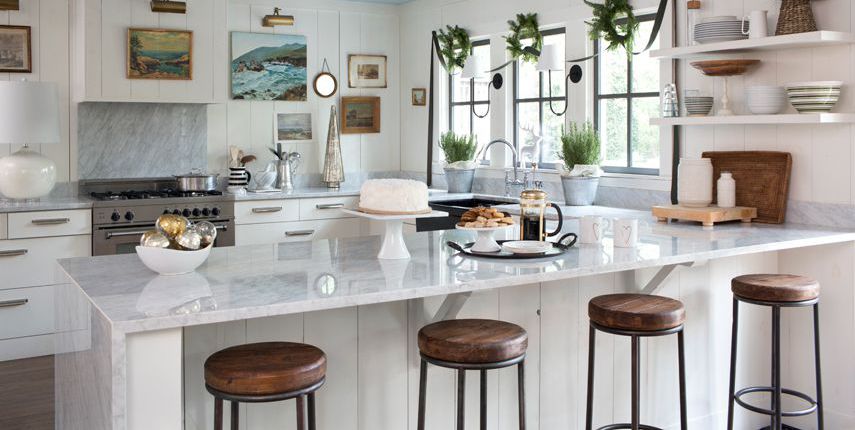 Great Ideas for Kitchen Islands
Looking to refresh your kitchen? Try one of these stunning kitchen island ideas. (www.countryliving.com)
> Read More

Small Efforts Get Renovation 5-Star Green Rating
By adding together all the little ways a renovation can consider eco-friendliness and energy savings, one modest bungalow earned top honors from the country's oldest green building program. (www.thisoldhouse.com)
> Read More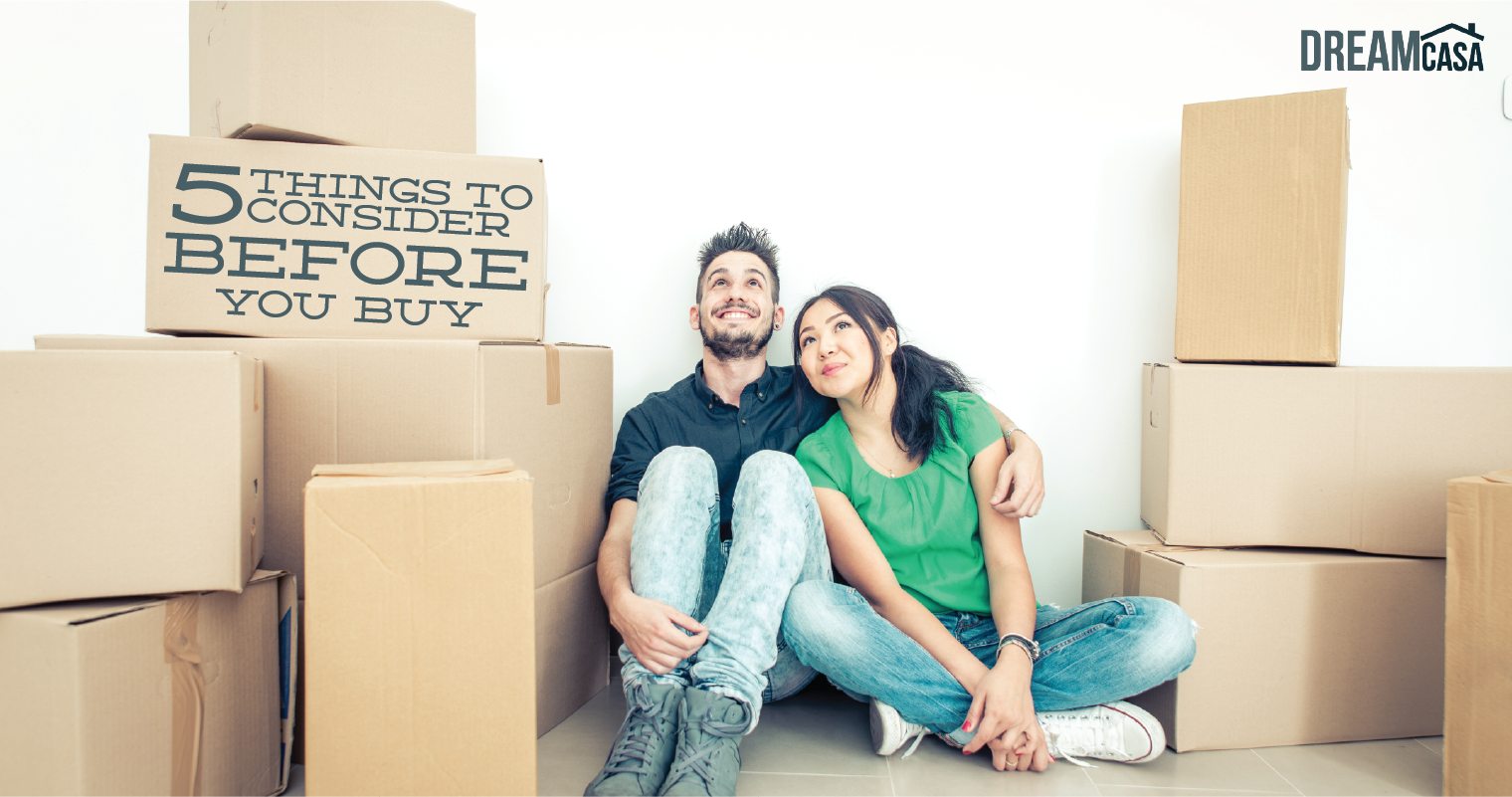 5 Important Factors to Consider Before Buying a House
Saving up for a down payment on a house is one of the most drawn out arduous journeys in a young adults life. It's a road that seemingly has no end. After all, you're at a stage in your life where money can be easily put to use elsewhere. (dreamcasa.org)
> Read More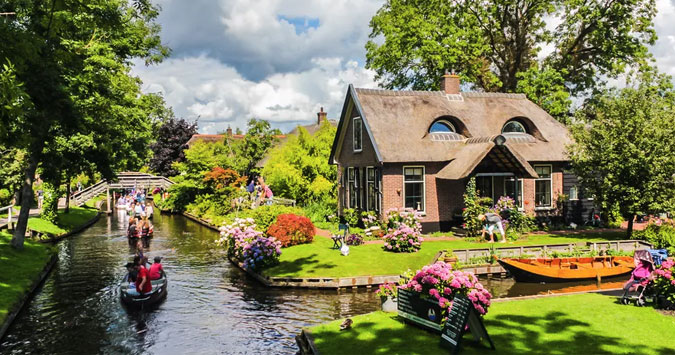 14 Gorgeous Car-Free Cities Around the World
Whether residents travel by gondola or horse-drawn carriage, these towns offer a change of pace from the whirling engines and constant traffic of other big cities. We've rounded up 14 car-free cities that will make you want to book a plane ticket, stat. (curbed.com)
> Read More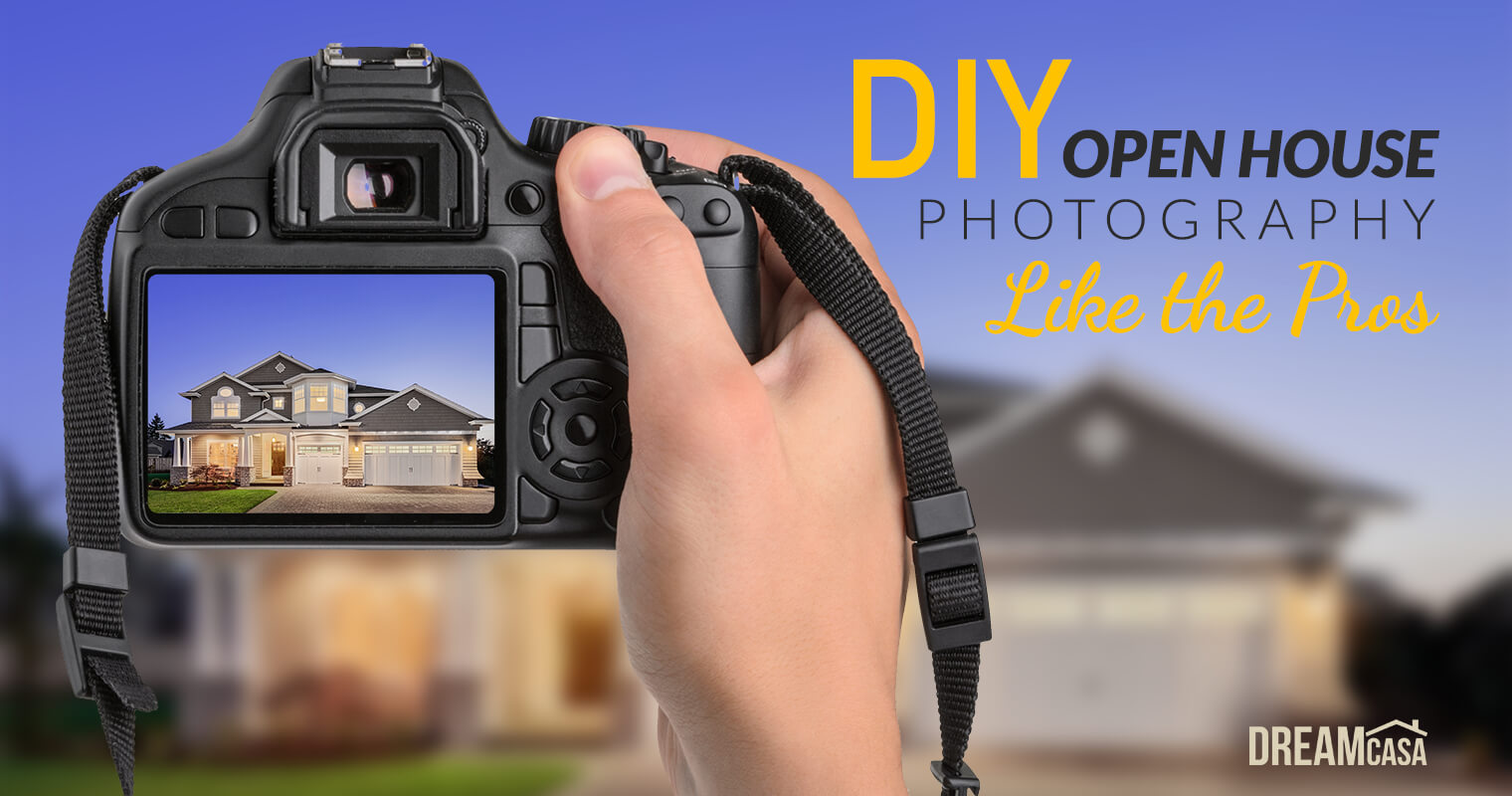 DIY Open House Photography Like The Pros
It's common knowledge that photos in advertisements always look better than the real deal. It's no different with open houses. (dreamcasa.org)
> Read More
1890 Swedish Schoolhouse Turned Home
This home, a former schoolhouse from 1890, was renovated for living and now belongs to Swedish artist and glass designer Gunnel Sahlin who has designed for companies like IKEA and Kosta Boda. Explore her style and take note of the original elements she highlighted. (decor8blog.com)
> Read More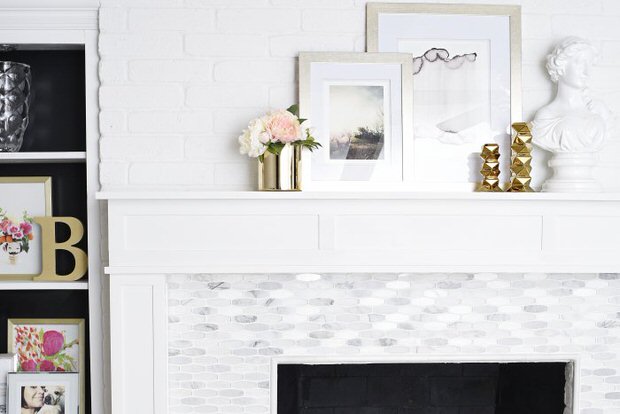 9 Awesome Fireplace Makeover Projects
If we are lucky enough to have a fireplace in our home, the truth is, we should be trying to make the most of it. Let's face it, in the design world, few things in a room command attention like a fireplace. (www.decoratingyoursmallspace.com)
> Read More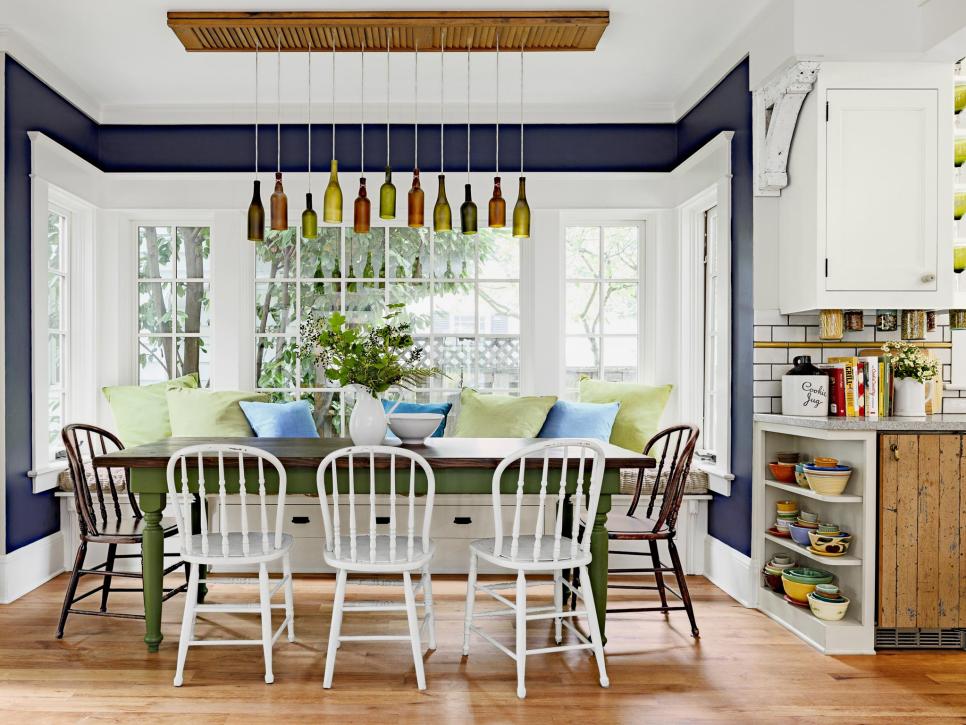 Go Green With a Recycled Kitchen
The brand-new kitchen in Shannon Quimby's Portland, Ore., home isn't new at all. It's full of things the designer/salvage expert and her husband rescued from a rundown bungalow that was on the property when they purchased it in 2007. (www.hgtv.com)
> Read More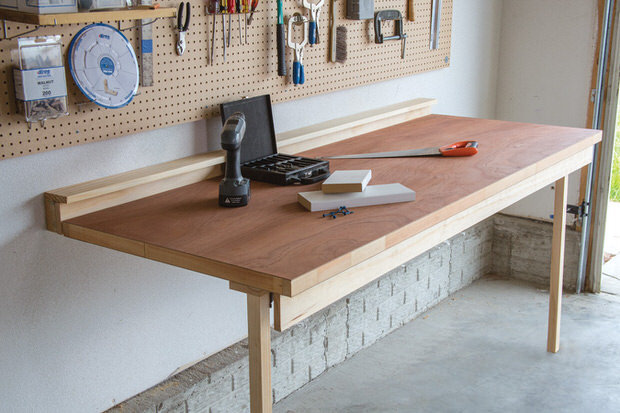 DIY Workbenches
If you are a person that likes to work with wood, or tinker with building things, this can make it really tough to find a place in which to... well, tinker! (www.decoratingyoursmallspace.com)
> Read More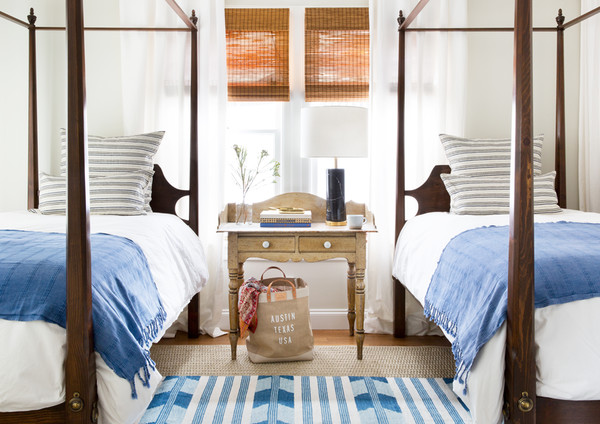 A 1930's Bungalow Reimagined in Austin
Flip through this gorgeous, airy home's slideshow - and prepare to lust after a particularly punchy dining room ceiling! (lonny.com)
> Read More