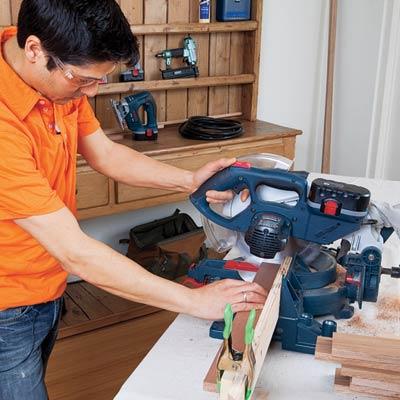 DIY: Must-Have Tools for Every Skill Level
A tool chest usually starts with a small investment on the part of a new and inexperienced homeowner and grows over time as new projects need to be completed and skill level improves. Here is your Getting Started Guide for your own personal tool box. (www.thisoldhouse.com)
> Read More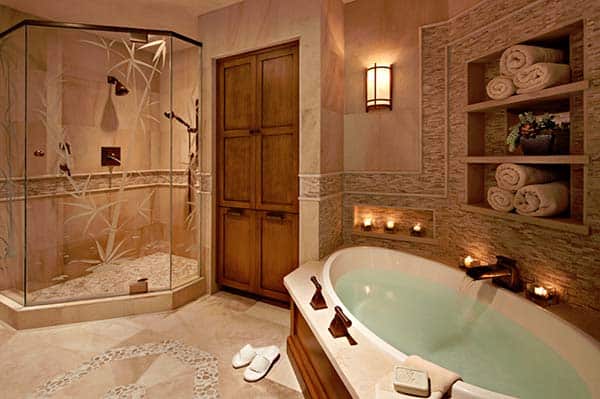 How to turn your bathroom into a spa
How would you like to turn your bathroom into a sanctuary of pampering - the appearance of a spa for only just the fraction what you normally pay at the spa? (onekindesign.com)
> Read More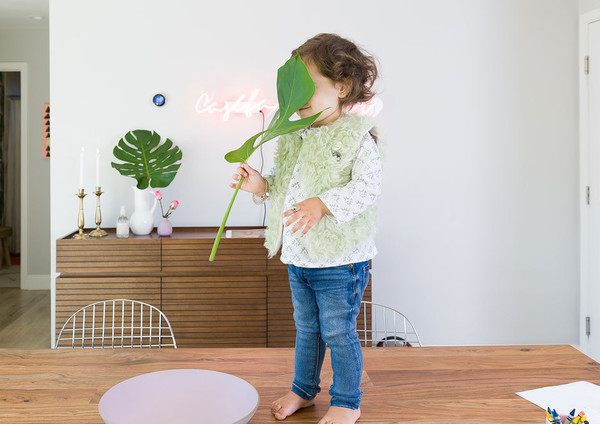 A Colorful Family Friendly Home With High Style
Vivid Hygge & West wallpaper, a rose-colored neon sign, a mini Eames table for the girls - this family isn't afraid to mix high style with their little ones. (lonny.com)
> Read More

7 Tips to Get Your Home Ready for Cold Weather
As cold weather approaches, there are several things you can do around the house to make sure you and your family stay warm and safe all winter. These seven steps can ensure your house will be in top shape for whatever winter brings. (libertymutual.com)
> Read More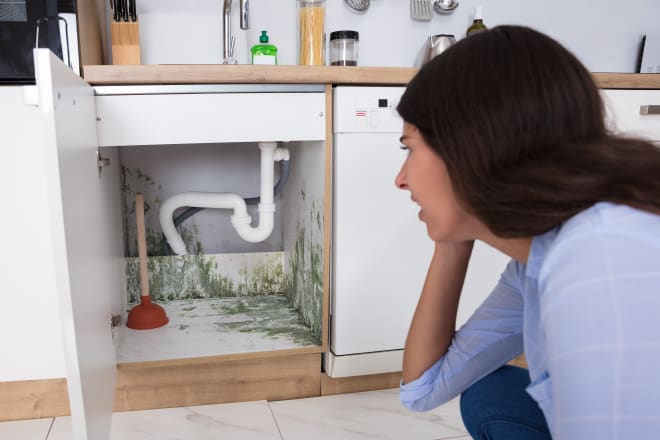 22 Things That Were Instant Dealbreakers During Peoples' House Hunts
In many ways, house hunting is a lot like dating. You're looking for the perfect match. And while everyone has different tastes, you know the right one when you see it. (apartmenttherapy.com)
> Read More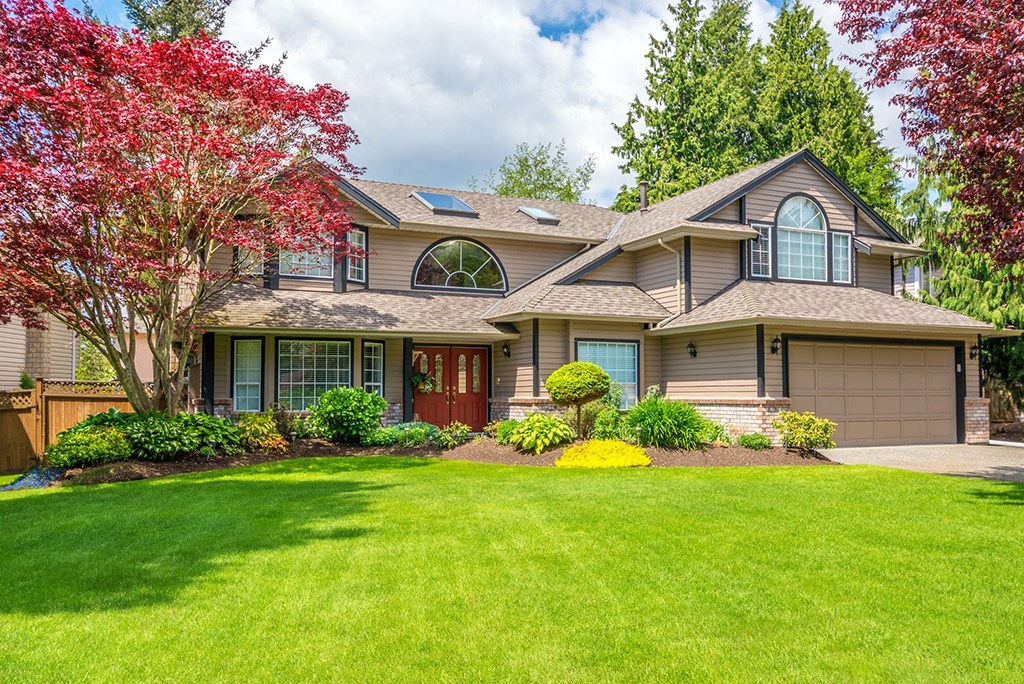 5 Home Improvement Projects That Build Equity
How do you build equity in a home while simultaneously enhancing your everyday life? By making home improvements that add value to your property. Not only will improving a home allow you to build equity quickly and efficiently, but it will also make your life more comfortable on a daily basis. (moving.com)
> Read More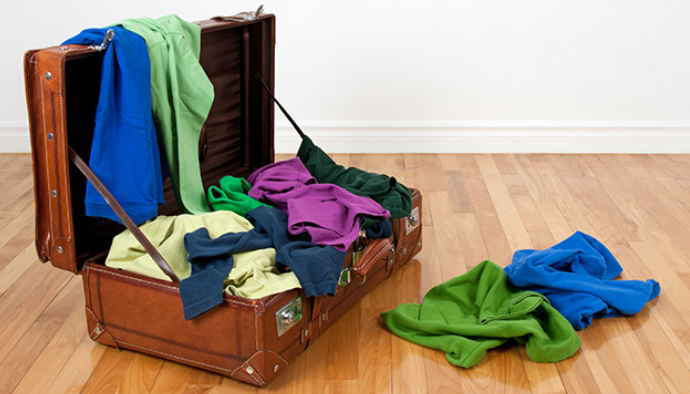 How to Pack Two Weeks' Worth of Winter Clothes in One Suitcase
Packing can be a challenge this time of year. Whether you're traveling thanks to a hiatus from work or school, or to see family during the holidays, you need to stay warm without wearing the same outfit every day. Check out these tried-and-true tips to ensure that your winter packing will be a breeze from here on out. (www.whowhatwear.com)
> Read More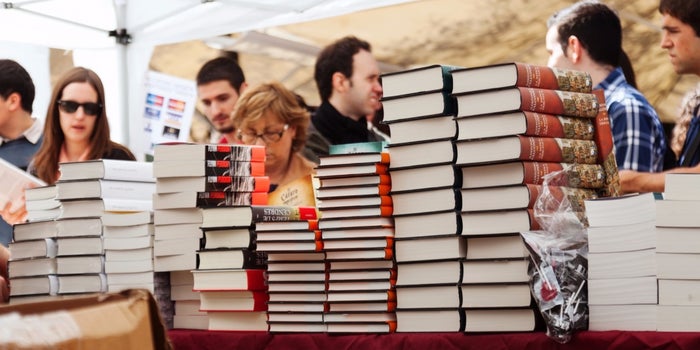 10 Books Every Leader Should Read to Be Successful
To help you on your journey toward becoming a successful leader, here are the top 10 books you should be reading now. (entrepreneur.com)
> Read More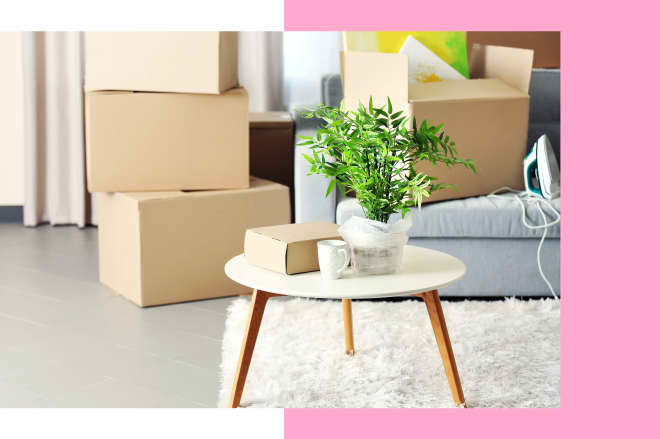 These Are the Best Moving Boxes for Every Type of Move
Moving from one home to another is never easy. Plus, the added stress of worrying your things might be damaged the during transition-or the fear of losing things in a storage abyss-only makes the process that much more of a dreaded activity. (apartmenttherapy.com)
> Read More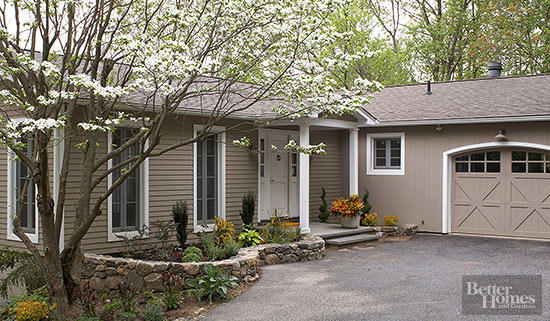 14 DIY Ideas to Increase Curb Appeal
Both an art and science, curb appeal is an important piece to selling your home. Here are a few ideas to think about if you're looking to sell your home soon. (www.bhg.com)
> Read More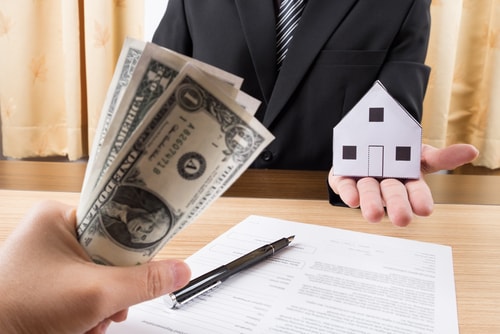 How to Win a Real Estate Bidding War
If you're trying to buy a home in a seller's market, you're going to find a lot of buyers and very few desirable homes. That means you're going to face bidding wars. If you want to make a winning bid, you need to put yourself in the home seller's shoes. (dreamcasa.org)
> Read More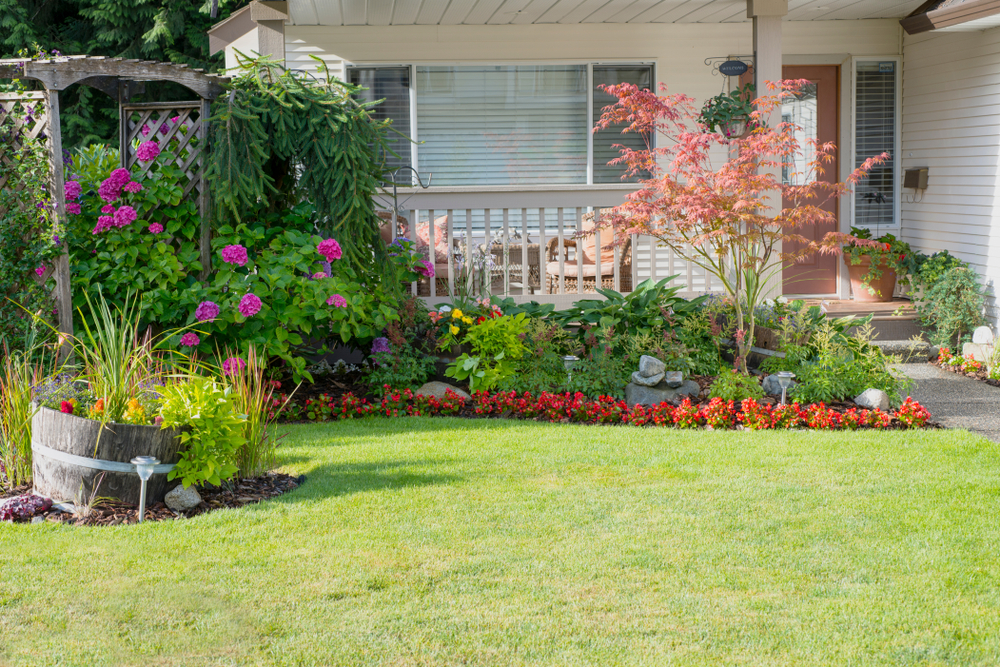 Unearth the Facts to Buy a Greener Home
If you're in the market to buy a house or condo, you've probably noticed that many homeowners promote the green benefits of their property, boasting that it's as energy-efficient as they come. (www.hgtv.com)
> Read More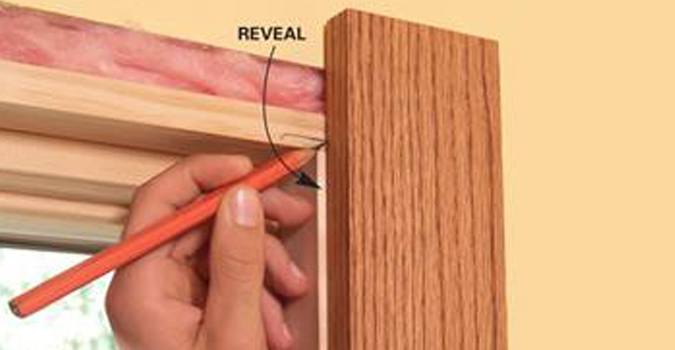 8 Great DIY Home Improvement Rules
With so much DIY expertise and experience here at The Family Handyman, our editors decided to write down their top tips for how to get the best results from your home improvement projects. (familyhandyman.com)
> Read More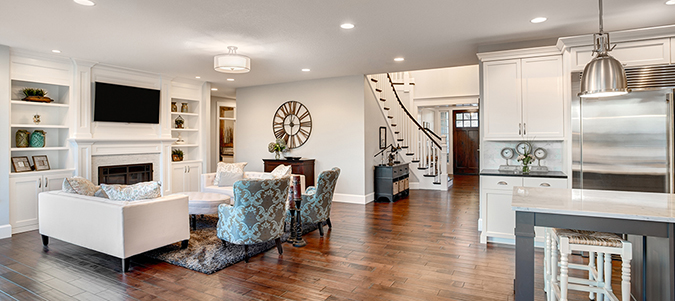 10 Things to Do the Week Before Listing a Home for Sale
If your home is about to go live on the market, you're probably feeling a mix of nervousness and excitement - and possibly a bit of stress about whether you will sell quickly. Selling your home is as much as a mental exercise as it is a real estate transaction, and it's totally normal to be facing a bit of jitters.
> Read More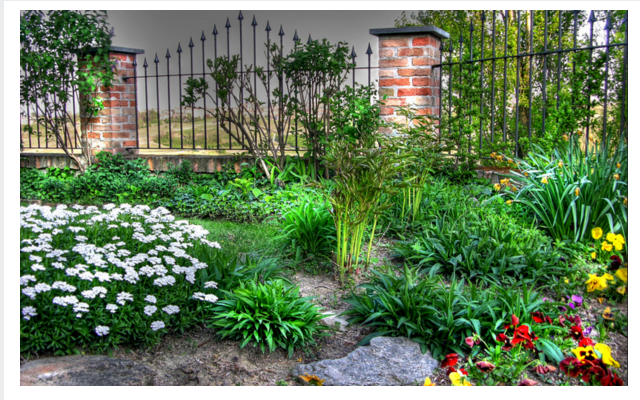 How to Design Your Perfect Garden Using the Tech at Your Fingertips
With these top landscape design resources, you'll soon be repeating Monet's famous quote in reference to your own weed-covered backyard! (makeuseof.com)
> Read More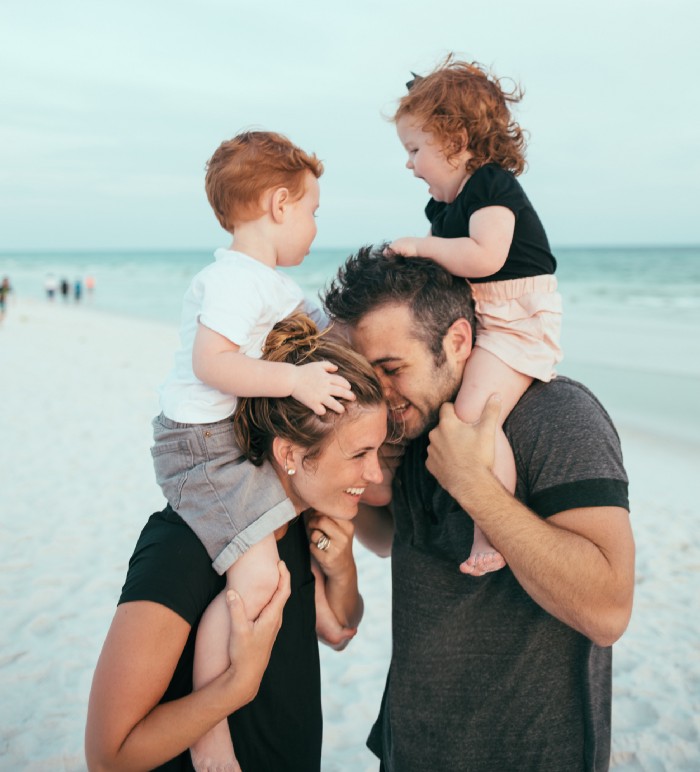 How To Help Our Children Discover Who They Are
The true goal of parenthood will always be to raise happy, peaceful wide awake children, and this is one of our most important tasks in this planet. (journal.thrivegobal.com)
> Read More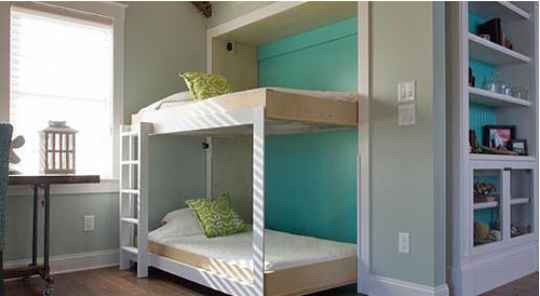 9 Amazing DIY Bunk Beds
If you have kids and a smaller (or smallish) home, you need to be thinking about bunk beds. But like any furniture, that can get pricey, fast. (www.decoratingyoursmallspace.com)
> Read More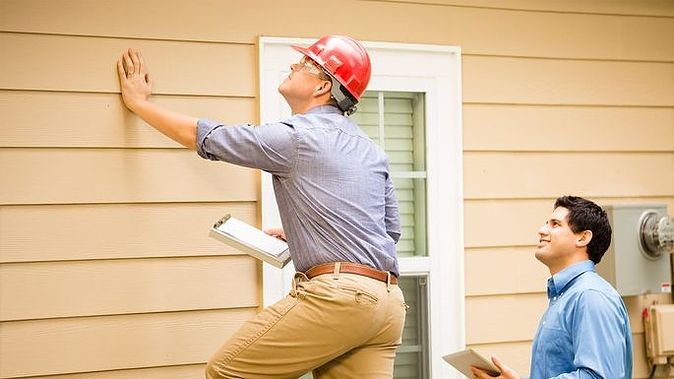 Home Inspection: All the Ins and Outs Newbie Buyers Need to Know
A home inspection can be a terrifying process to newbie buyers: What if the house you adore has major problems hiding beneath that shiny new coat of paint? If you lie awake haunted by visions of mold or "foundation issues," it's time to take a deep breath. Here's everything you need to know about home inspections, and how (as scary as they might seem) they exist to protect you from a very bad deal. (realtor.com)
> Read More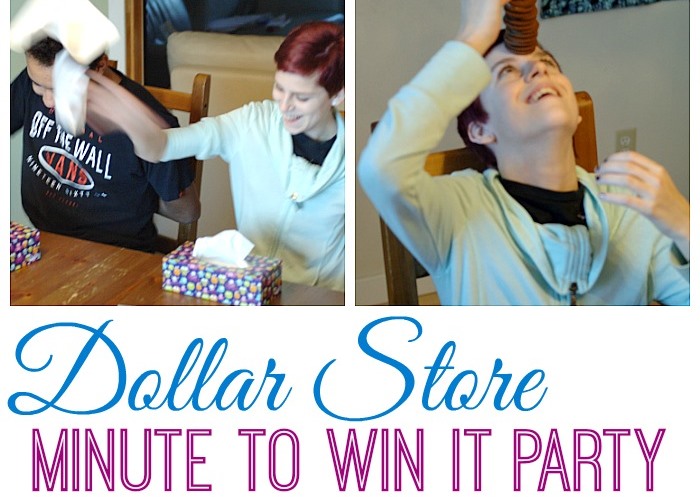 Dollar Store Minute to Win It
Your kids get one childhood. You don't have to make it magical, but you can make it memorable. (thechaosandtheclutter.com)
> Read More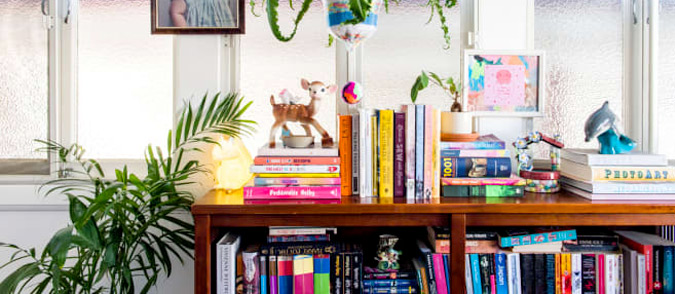 There's One Kind of "Clutter" It's Okay to Keep
There are so many kinds of clutter: excess items you think you might need someday, clutter you're so used to having around that you don't even notice it anymore, piles of paper you have to go through, and things you feel guilty getting rid of because someone gave them to you or you spent good money on them. (apartmenttherapy.com)
> Read More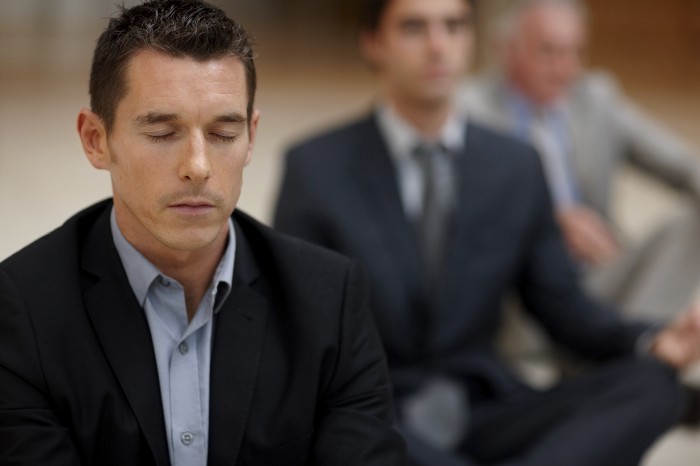 4 Simple Mindfullness Exercises
If you've ever found yourself wandering listlessly through the workday, stuck on autopilot as countless meetings and memos demand your attention, then you may be surprised to learn of a simple, effective solution to your weary inattentiveness. (journal.thriveglobal.com)
> Read More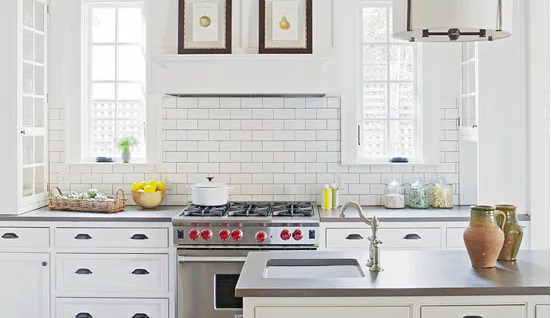 Low-Cost Kitchen Updates
A colorful or patterned rug instantly gives your kitchen a boost of personality and comfort. Plus, a comfy rug adds warmth underfoot and a touch of homeyness to your hardworking kitchen space. (bhg.com)
> Read More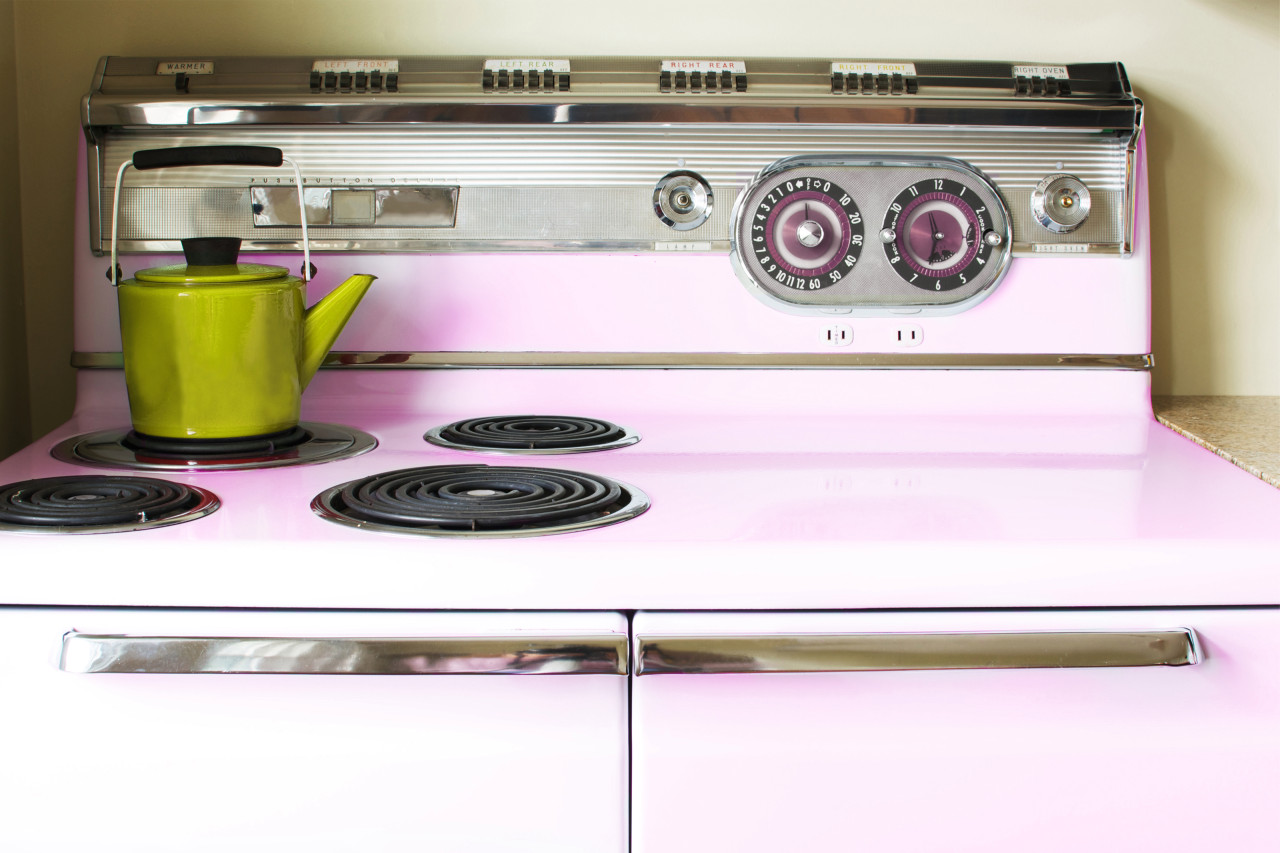 Appliance Lifespans and Costs to Replace (A Worksheet)
Here's a question that's easy to dismiss when you're in love with a house and eager to make an offer: How long are its appliances and systems going to last? Because if you end up spending three grand in the first year to replace broken-down appliances, you're probably going to wish you'd offered $3,000 less. (houselogic.com)
> Read More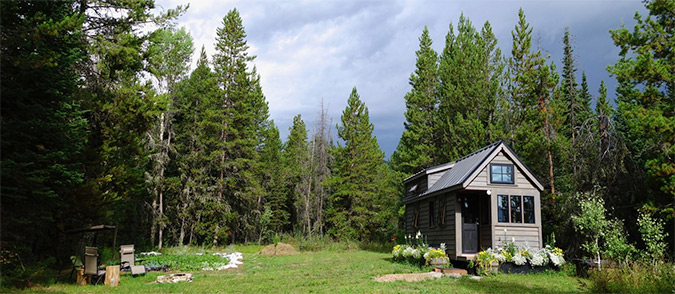 Downsizing 101
It's exciting to know that you are soon going to be a genuine urban dweller, and that you'll be close to all of the shops and museums that you previously had to travel long distances to enjoy. The only problem is that even though you have done a good job of culling your possessions, you are worried that your new space may just seem claustrophobic. (housetipster.com)
> Read More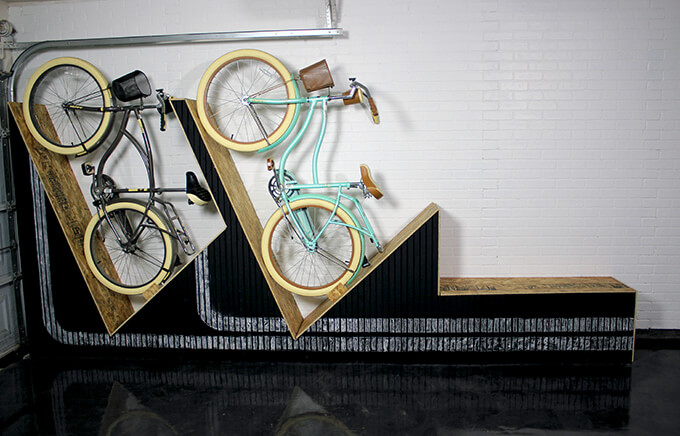 Wall-Mounted Bike Rack, Just in Time for Spring
Our latest DIY storage project was to build a wall-mounted bike rack with a bench in our garage to store our bikes. (grayhousestudio.com)
> Read More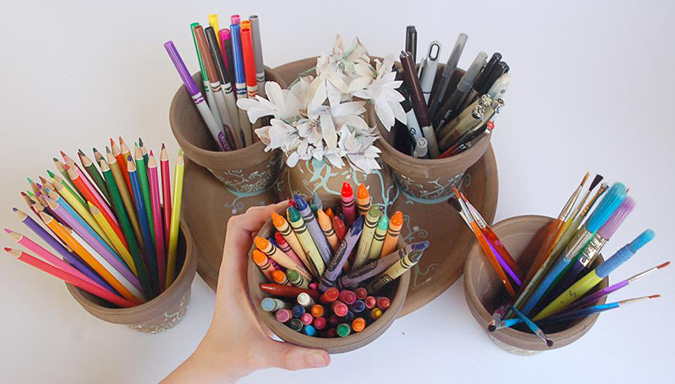 Make a Terra-Cotta Pot School Supplies Organizer
Use a bit of garden inspiration to get ready for the school year by organizing school and craft supplies in terra-cotta pots. Decorate the pots for a beautiful desk display now, then recycle the pots for planting later. (hgtv.com)
> Read More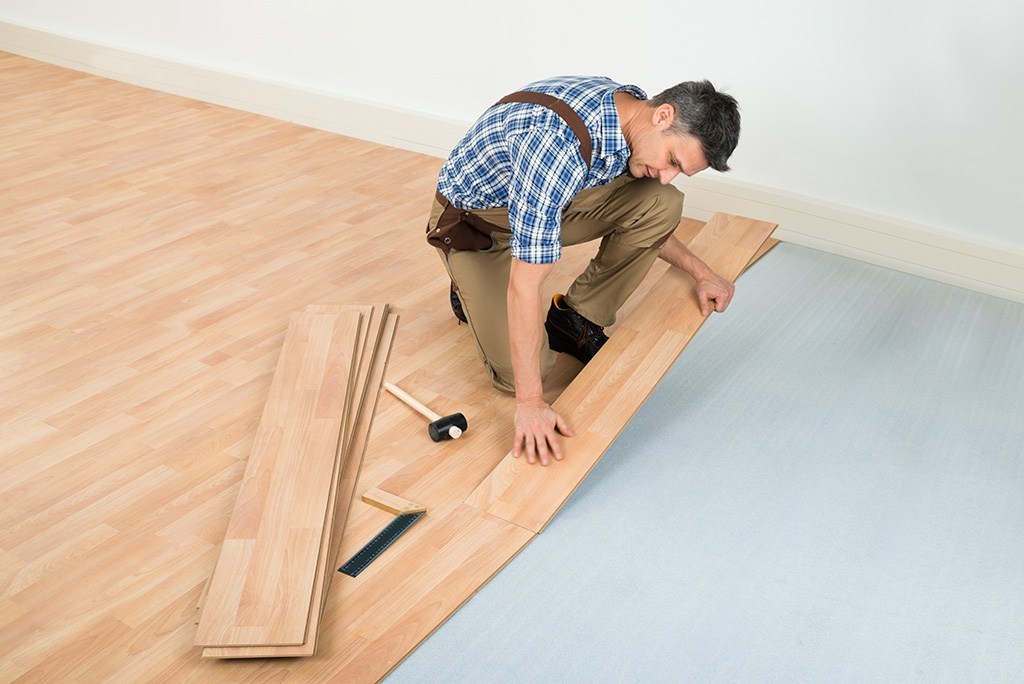 The Pros and Cons of 6 Types of Flooring Options
In this article, we'll cover some of the different types of floors that are available, plus the various factors that you'll want to keep in mind as you do your research on flooring options. (moving.com)
> Read More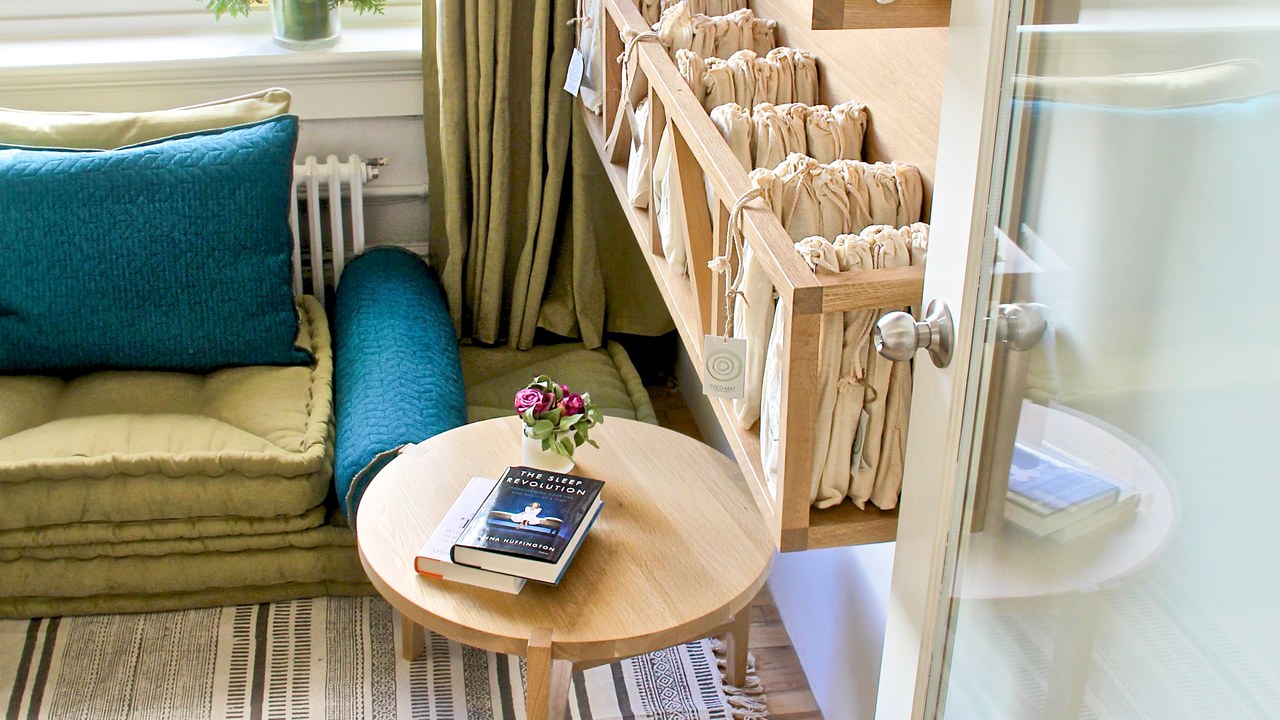 Arianna Huffington on Nap Rooms
Arianna Huffington's new mission is to make sure all of us get better sleep. After stepping away from The Huffington Post late last year, the media mogul announced a new company: Thrive Global. It's mission? To combat burnout and sleep deprivation in today's culture. (architecturaldigest.com)
> Read More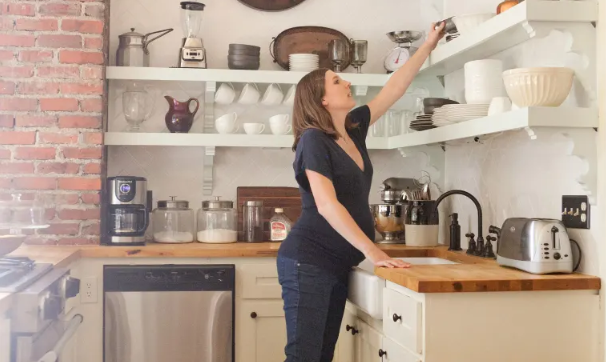 20 Beautiful Kitchens With Butcher Block Countertops
You won't think of butcher blocks as old hat after you take a look at this gallery full of beautiful kitchens. (www.thekitchn.com)
> Read More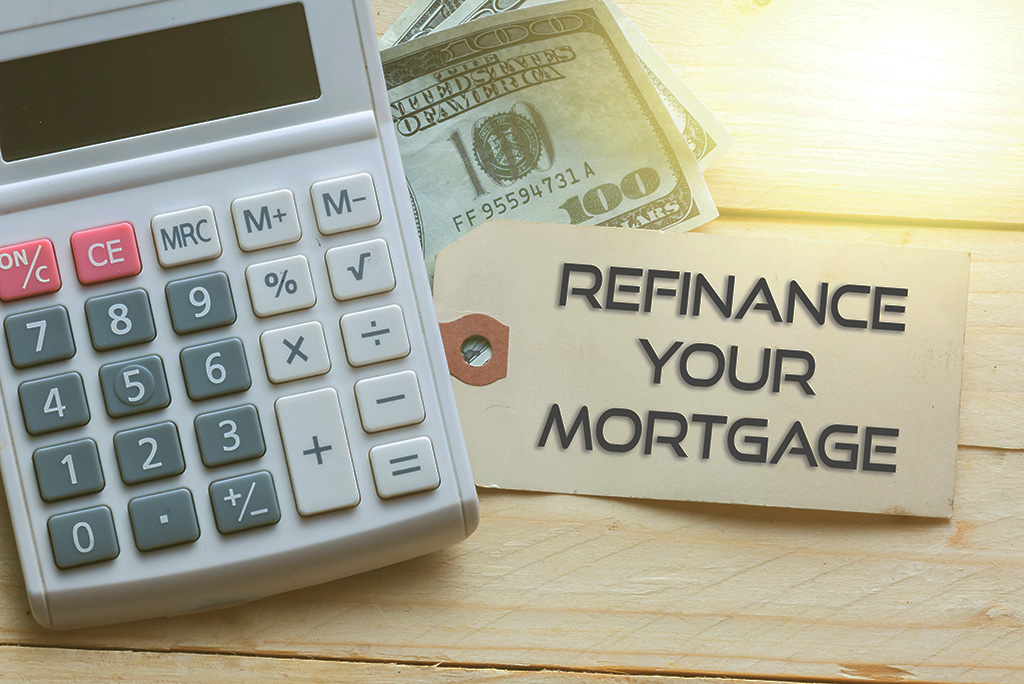 Mortgage Refinance 101: What It Is and When You Should Do It
Read on to learn about the basics of mortgage refinancing, from what it means in the first place to why it might be worth pursuing even if you already have a decent rate. (moving.com)
> Read More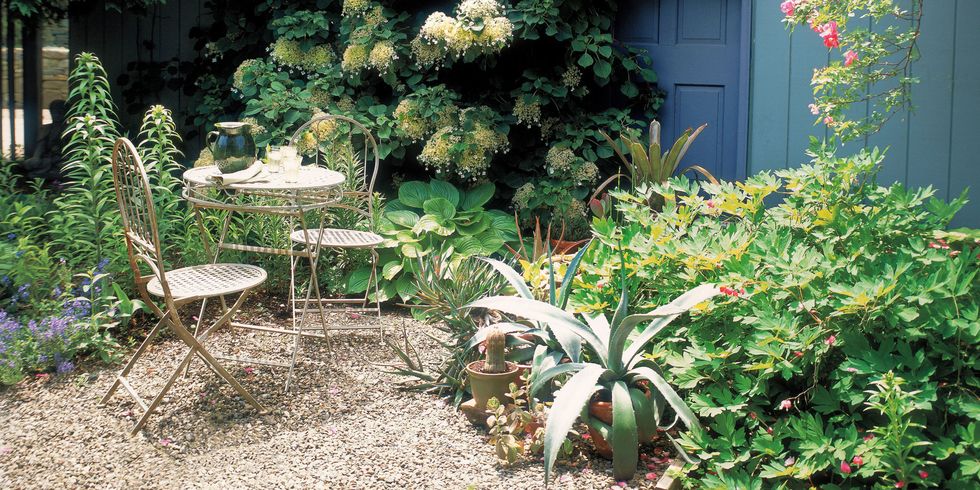 12 Budget-Friendly Ways to Make Your Yard Look Professionally Landscaped
Warning: Your lawn is about to become the envy of the neighborhood. Linking paths, cleaned walkways, and simple outdoor lighting upgrades are just a few of the ways to really make your yard standout, without busting the bank. (countryliving.com)
> Read More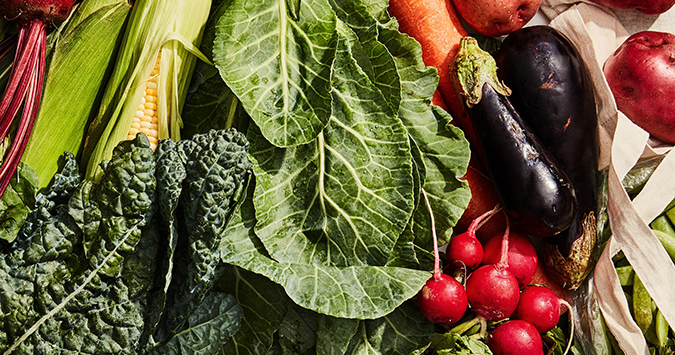 8 Fruits and Vegetables You Shouldn't Be Refrigerating
In an ideal world, you'd never need to put produce in the fridge. You'd go to the market before each meal, pick up your locally-grown vegetables, walk home, unpack, and start cooking right away. There'd be no need for refrigeration at all. (bonappetit.com)
> Read More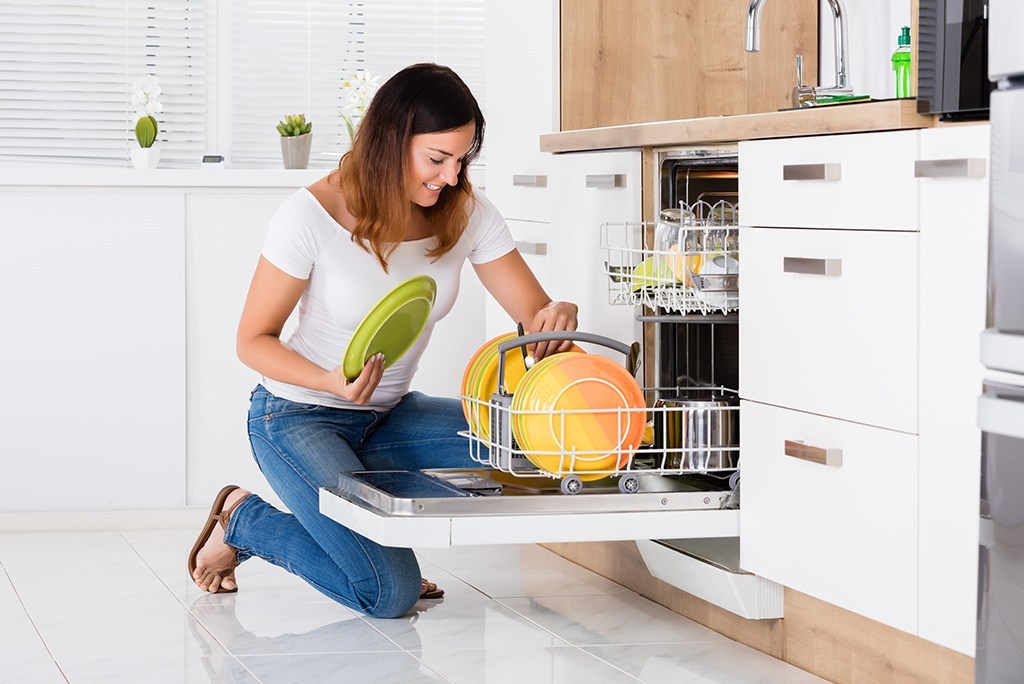 How to Move a Dishwasher
What steps should you take? Read on to learn the best way to move a dishwasher, and keep in mind that, if it seems like something you're not sure you want to attempt, you can always call in a pro to do the job for you. (moving.com)
> Read More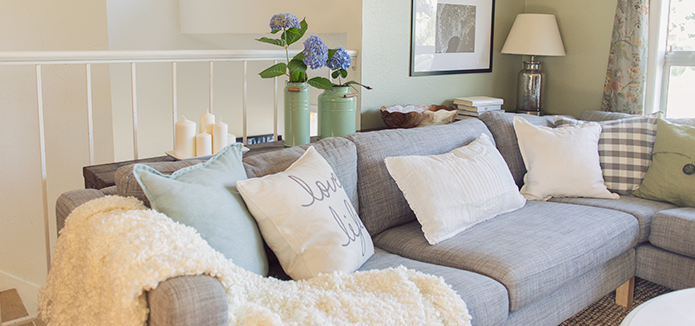 DIY Sofa & Console Table Tutorial
Sofa tables are in and are a super nice way to create depth in a room that otherwise would just be sofas, a TV and maybe a painting on the wall. Sofa tables can cost hundreds of dollars but this tutorial shows you how to make a very nice one for $30.
> Read More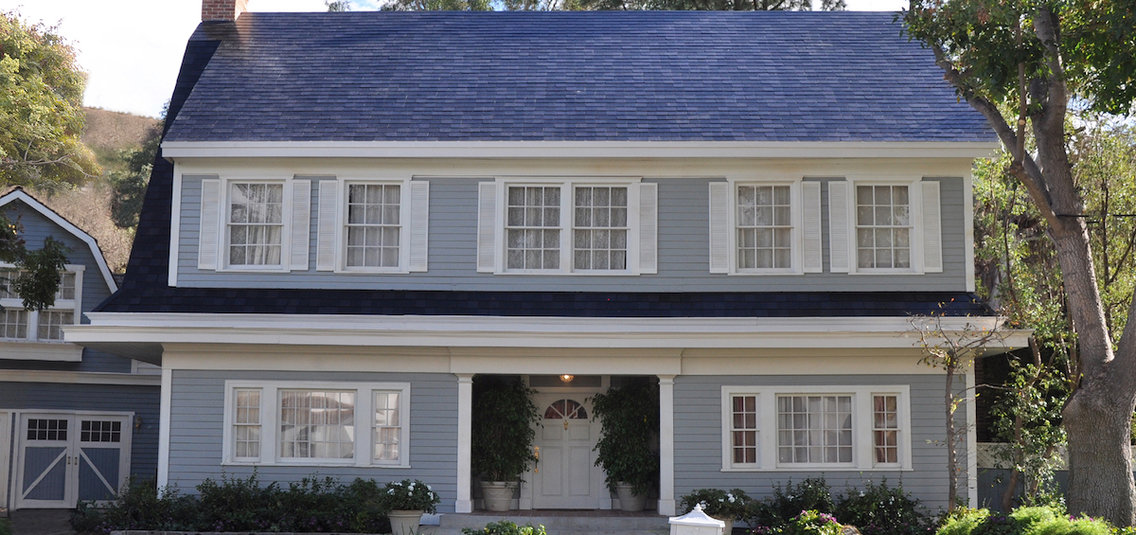 Tesla will begin selling its solar - here's everything you need to know
Tesla will begin selling and installing its solar roof, Here's everything we know about the new solar roof product. (businessinsider.com)
> Read More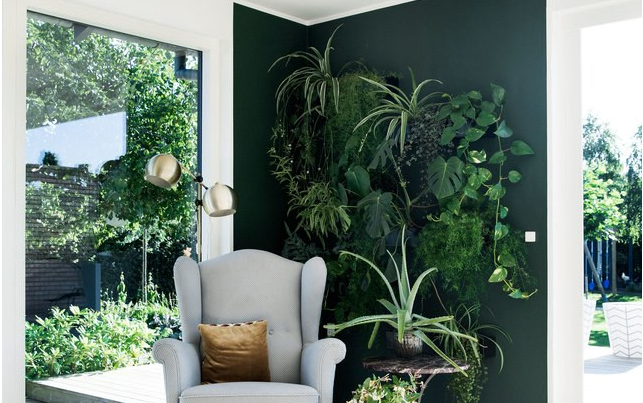 Dreamy Nooks and Corners to Fill the Awkward Spaces in Your Home
This ultra green spot takes the concept behind a plant wall to a whole new level. Coupled with an equally complementary green wall paint, this nook is all about bringing the outdoors in. (domino.com)
> Read More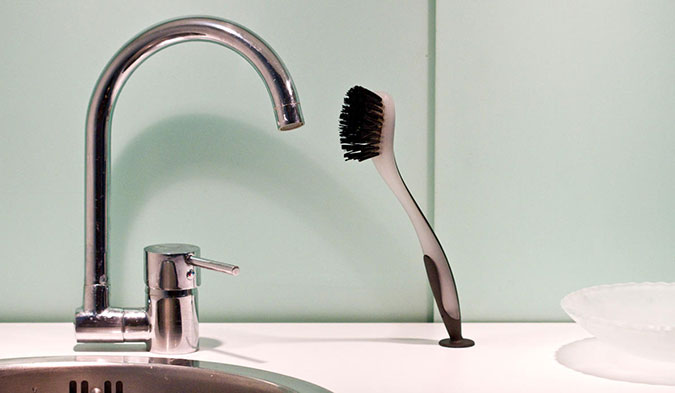 19 Ways To Clean Germy Areas Of Your Home
Tired of tackling problem areas of your home? We've got tips to keep your living room, kitchen and bathroom clean. (canadianliving.com)
> Read More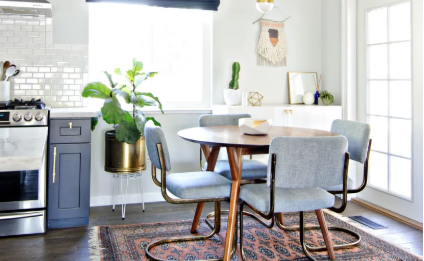 6 Secrets Real Estate Agents Know About Kitchen Remodels
Kitchen remodels can get quite pricey. Make sure you're concentrating on the right things to get the best value out of your renovation. Here are the top 6 remodeling secrets to pass along to sellers ready to prepare their home for selling. (popsugar.com)
> Read More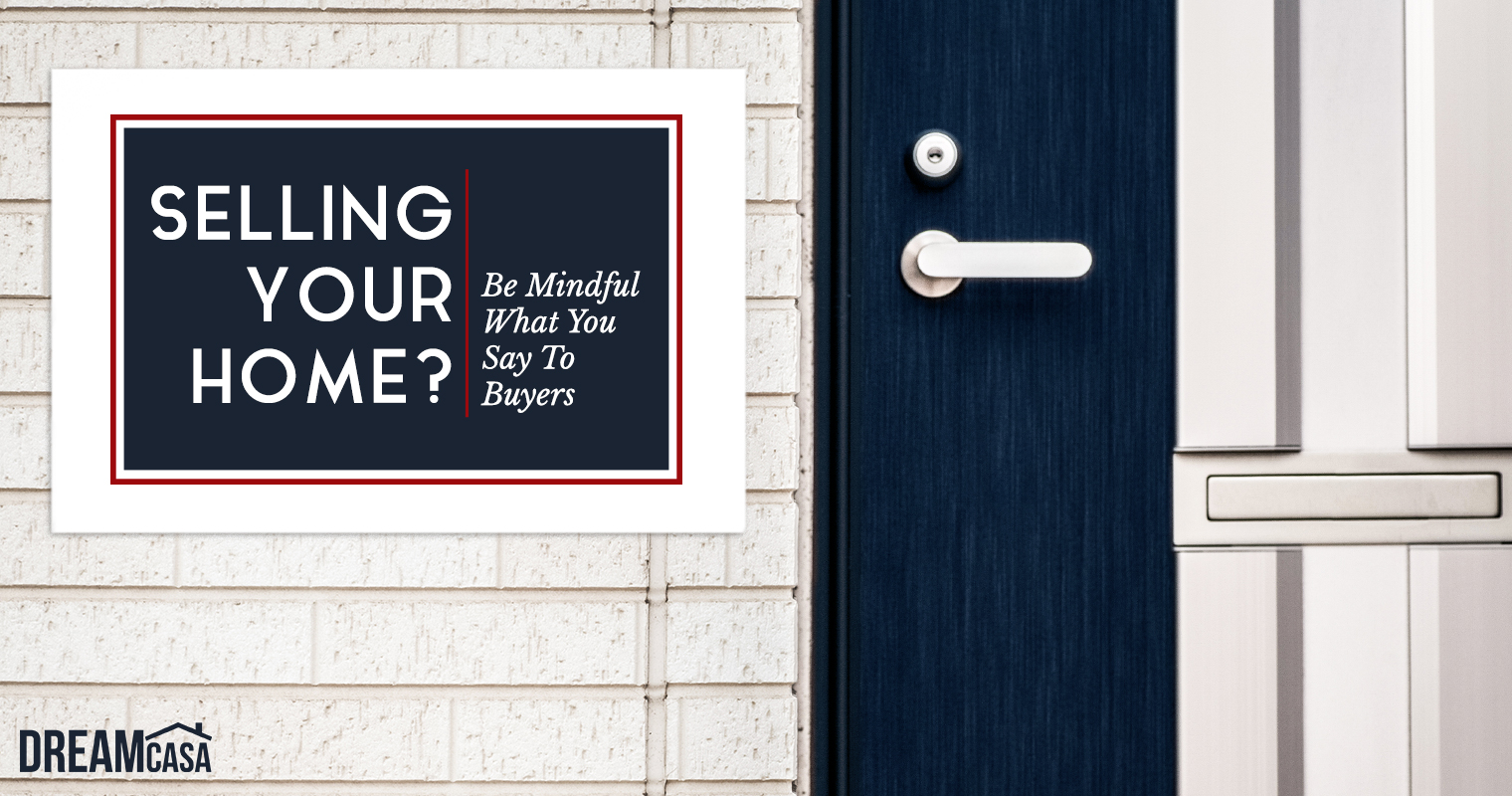 Selling Your Home? Be Mindful What You Say To Buyers
Even if you have the best negotiator in the country, you will still be communicating with the buyer to some extent. It's important you don't slip up during these conversations and say something that can negatively affect the negotiation. (dreamcasa.org)
> Read More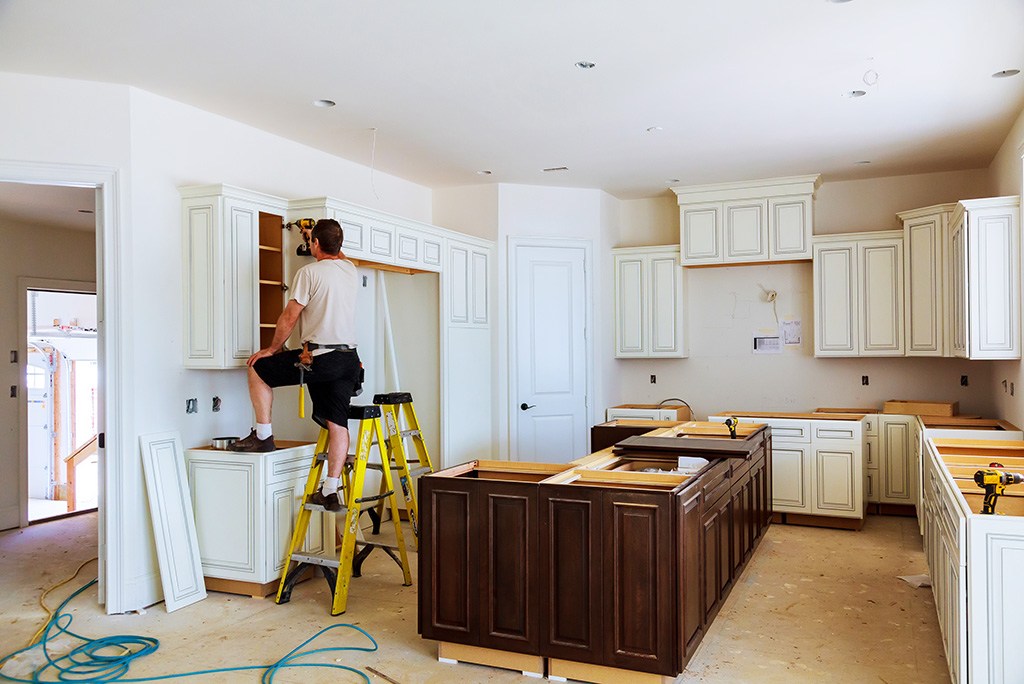 Does a Kitchen Renovation Increase Home Value?
The kitchen is the heart of the home. When it's well designed it can elevate the entire look and feel of a property, both in terms of appearance and in terms of functionality. And when it's not, it can make an entire home feel dated and inefficient-which can be a big problem if you're thinking of selling. (moving.com)
> Read More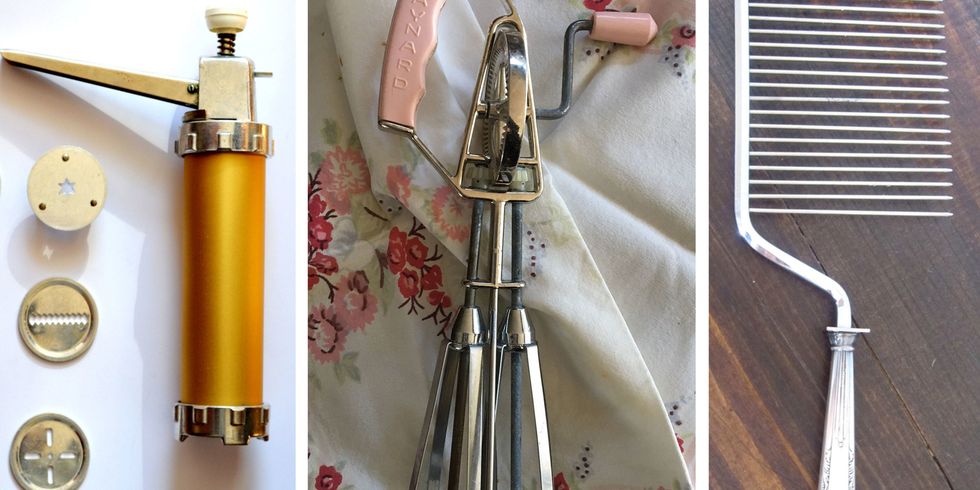 25 Vintage Kitchen Tools Grandma Always Used
These antique cooking and baking gadgets give new meaning to the phrase "just like Grandma used to make." (housebeautiful.com)
> Read More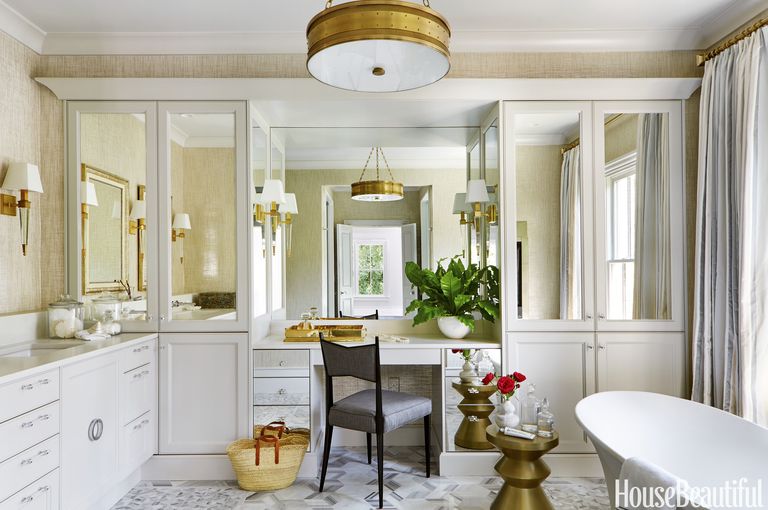 Pampering Comes Easy in This Gilded Master Bath
"I think of this as a fresher, younger version of glamour, sexy without being over-the-top." (housebeautiful.com)
> Read More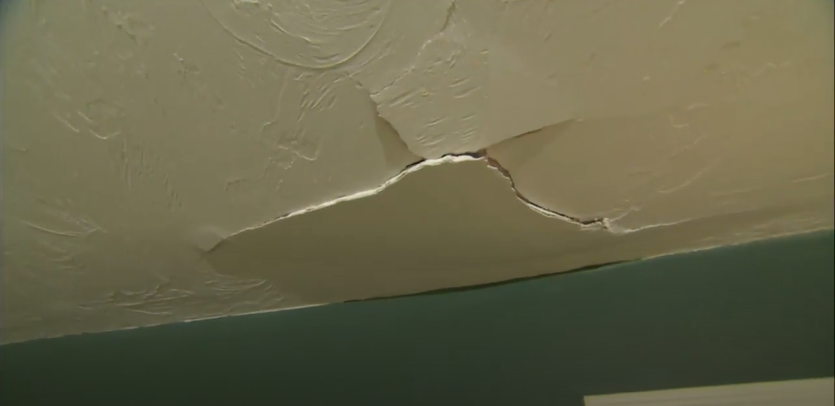 How to Repair a Cracked Drywall Ceiling
In this video, This Old House general contractor Tom Silva shows how to permanently patch a damaged ceiling. (www.thisoldhouse.com)
> Read More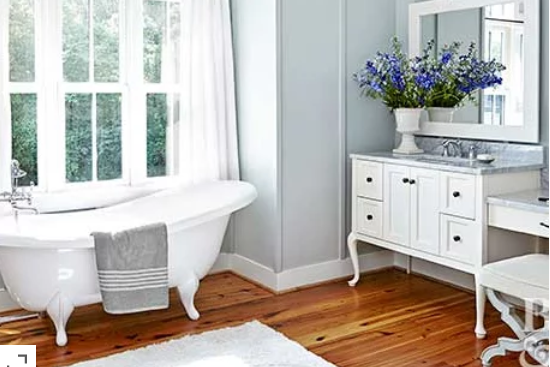 11 Ideas for a DIY Bathroom Vanity
Refinish a flea market find, update an existing stock cabinet, or upgrade a retail table for a personalized vanity you'll love. Let these stylish ideas for a DIY bathroom vanity be your inspiration. (bhg.com)
> Read More

The Hottest New Housing Developments to Watch out for This Year
Looking for a fresh start? As much as we love a good renovation, new housing developments offer an exciting combination of innovative architecture, the latest building trends and a clean design slate for homeowners. (hgtv.ca)
> Read More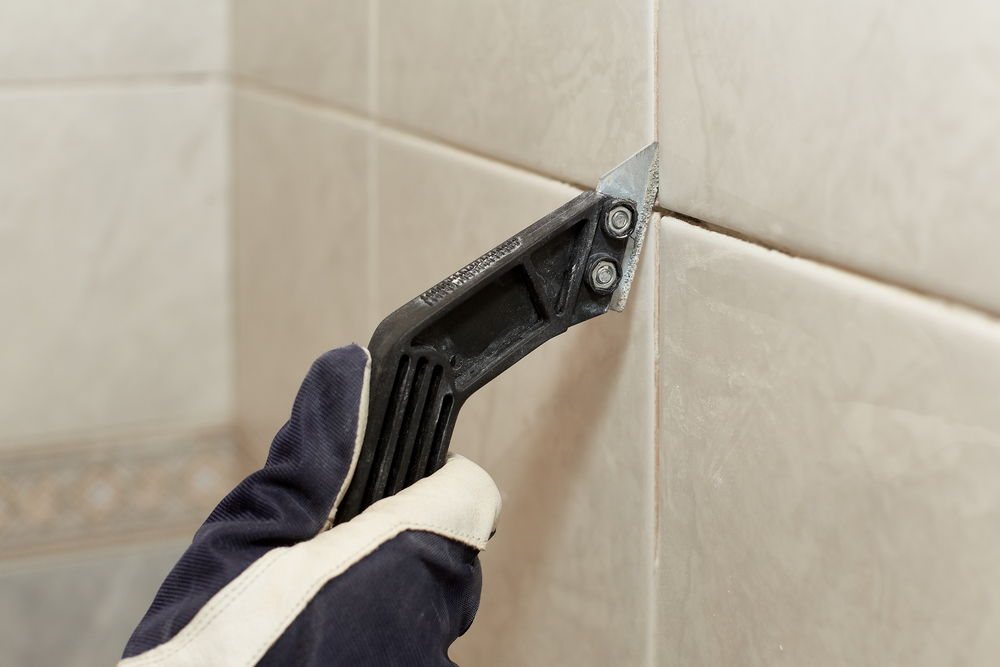 How to Remove and Replace Stained Grout
Most homeowners don't know that they can replace the stained grout on their ceramic tile. In this short but detailed video by DIY Network, you'll learn that replacing the grout is totally possible and actually pretty easy to do. No professionals needed on this one, just a little patience and some tools. (diynetwork.com)
> Read More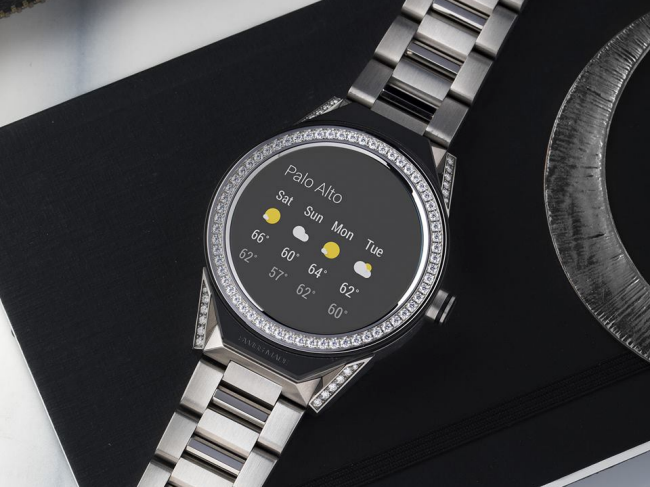 There's finally a smartwatch for watch aficionados
Tag Heuer is well-known for making a solid Swiss timepiece at an accessible price point. What is lesser known is the brand's well-received foray into wearables. (yahoo.com)
> Read More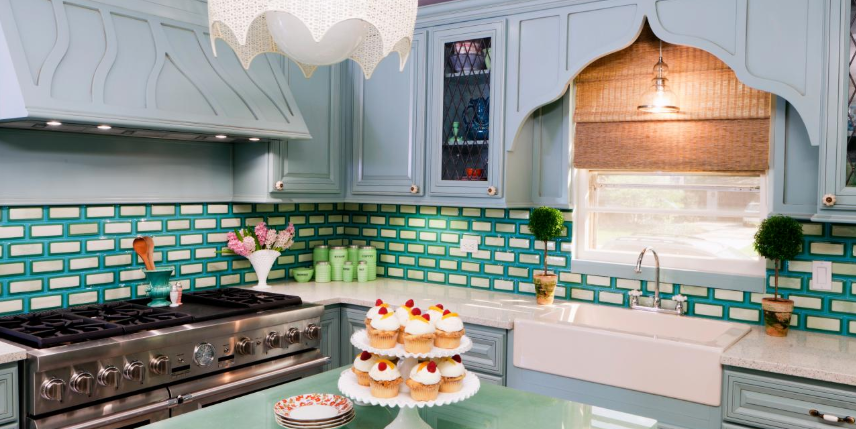 13 Ways to Take the Bold Tile Trend Throughout Your Home
If you've been thinking of making a bold move with your backsplash or flooring, now's the time to jump in and go for it. This trend take shape across all types of homes and design styles and in a variety of different spaces. (hgtv.com)
> Read More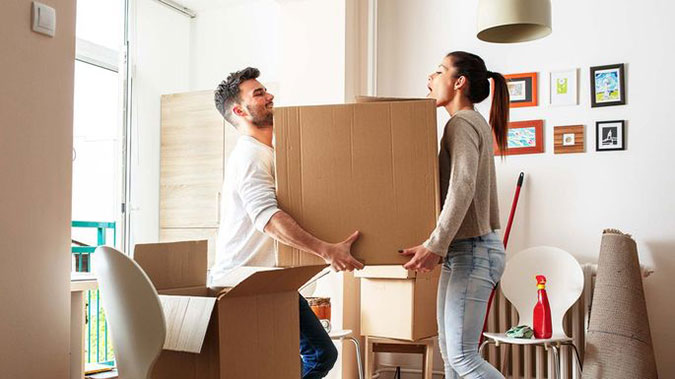 Tips, Hacks, and Tricks to Master Your Move
Moving can be a pain in the you-know-what. That's why we'll share some expert tips and tricks to make the process as easy and pain-free possible. (realtor.com)
> Read More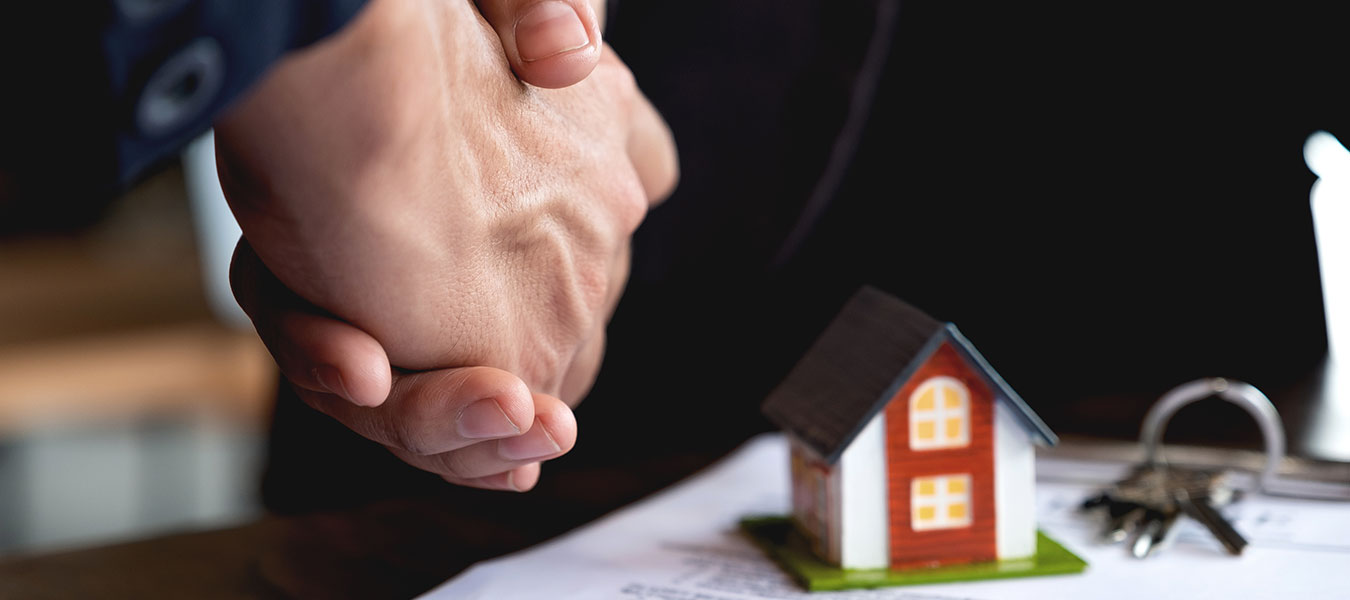 5 signs of a motivated seller
Motivated sellers can be a first-time homebuyer's best friend: they're focused and eager to make a deal and to close the sale. Here are five ways to spot a home for sale by a motivated seller. (homeownership.ca)
> Read More