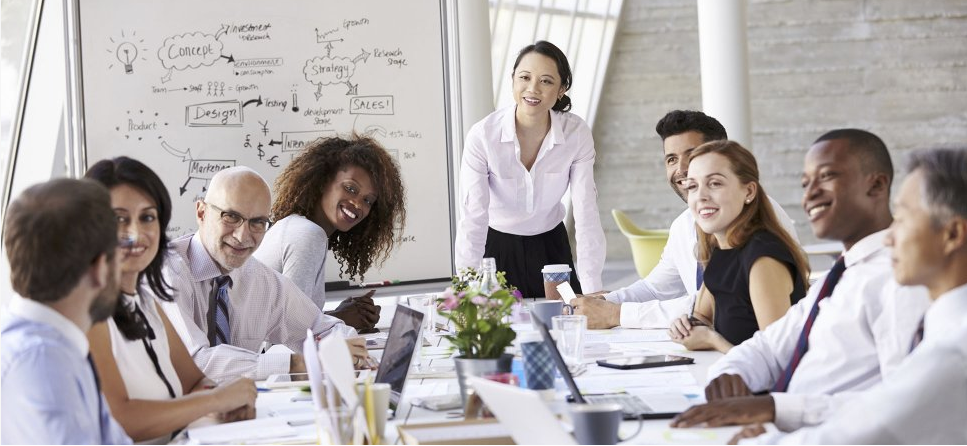 3 Ways to Be a More Effective Communicator
Regardless of one's position in an organization, everyone must strive to improve their communication skills. While being an effective communicator doesn't always come naturally, it is a skill that can be learned and developed. Here are three things you can do. (inc.com)
> Read More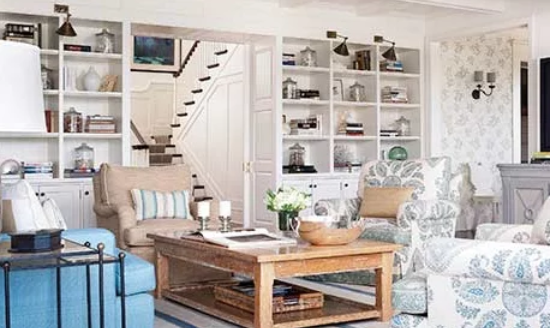 10 Ways to Use Living Room Furniture for Storage
Keep the clutter down by concealing and organizing your living room necessities. These 10 pieces of furniture will help you do the trick. (www.bhg.com)
> Read More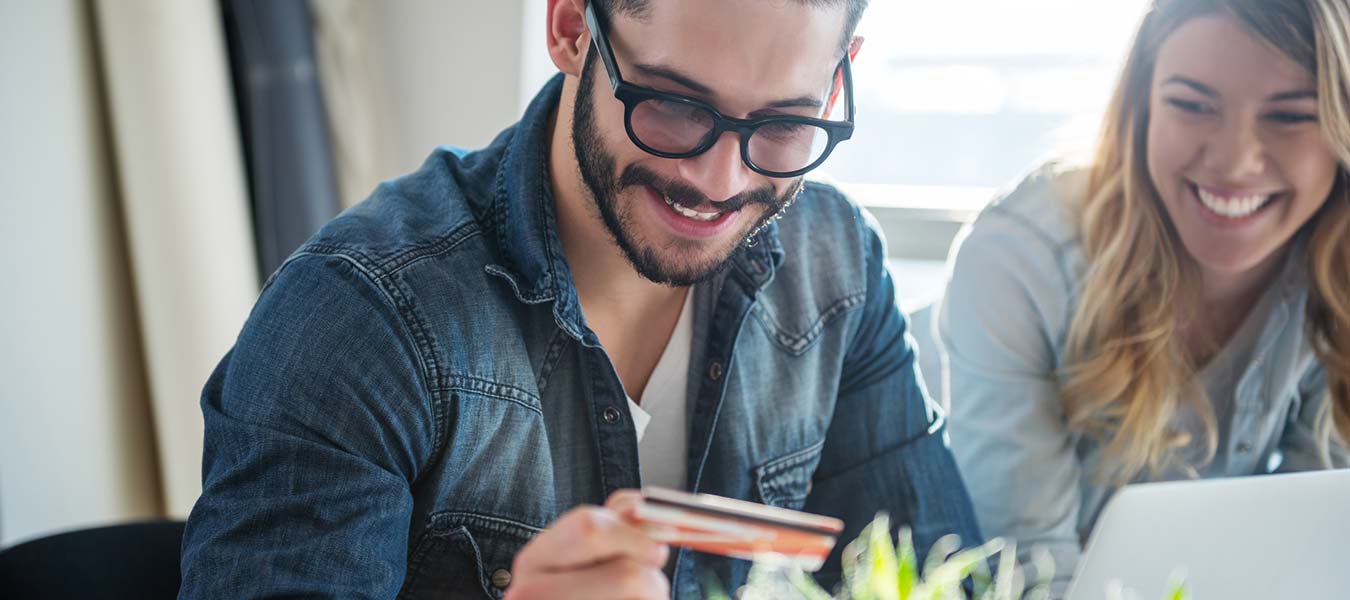 Are you fit to buy?
Gauging your ?nancial ?tness is crucial for ?rst-time homebuyers. The better shape you're in ?nancially, the more likely you are to succeed at homeownership. (homeownership.ca)
> Read More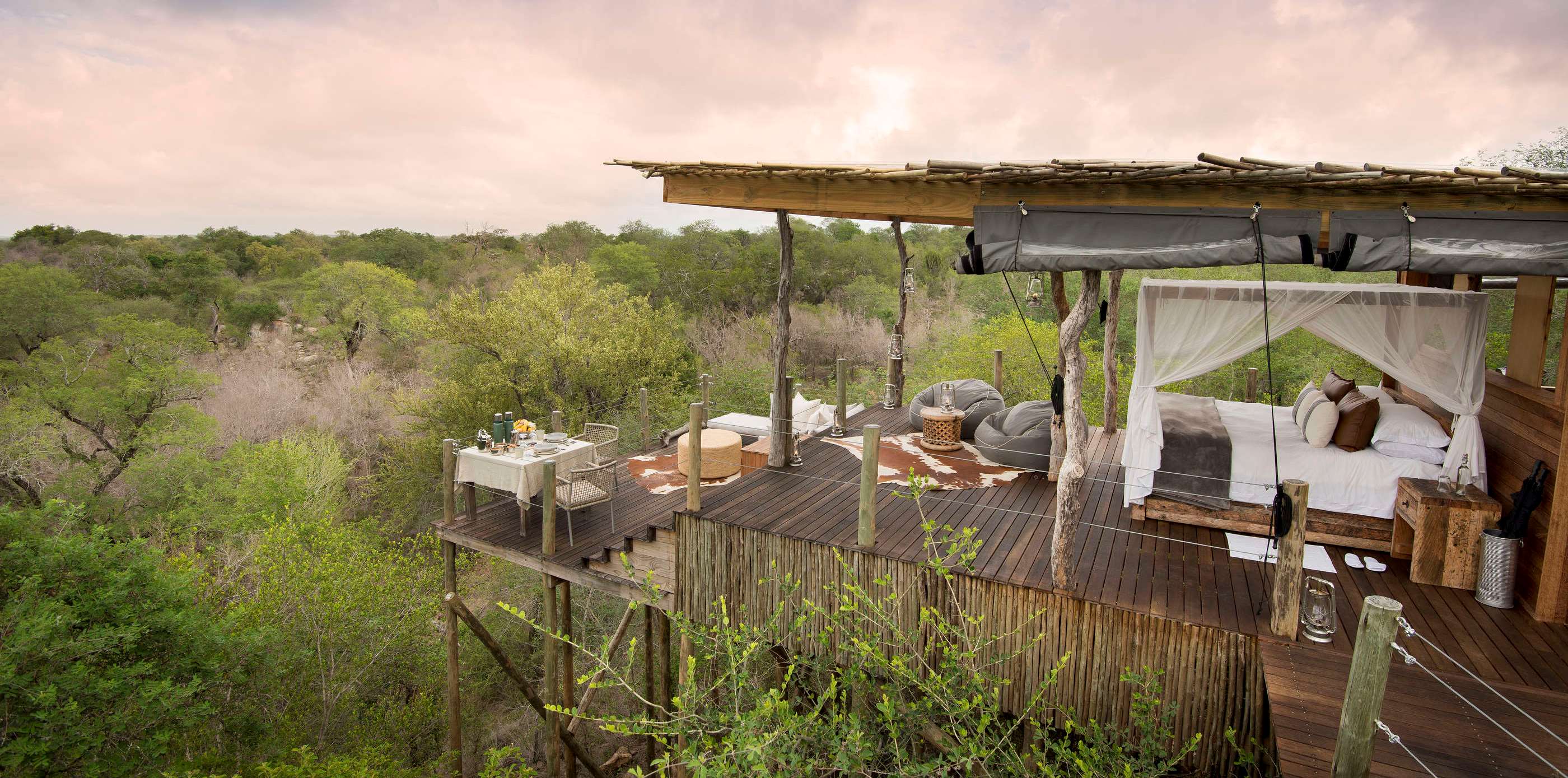 The World's 10 Coolest Treehouse Hotels
When you were 10, camping out in a treehouse -- where "room service" was just your mom with brownies, interrupting your game of truth or dare at the WORST possible moment -- made for some pretty sweet overnight lodging. Fortunately, hoteliers around the world are happy to indulge your childhood nostalgia. (thrillist.com)
> Read More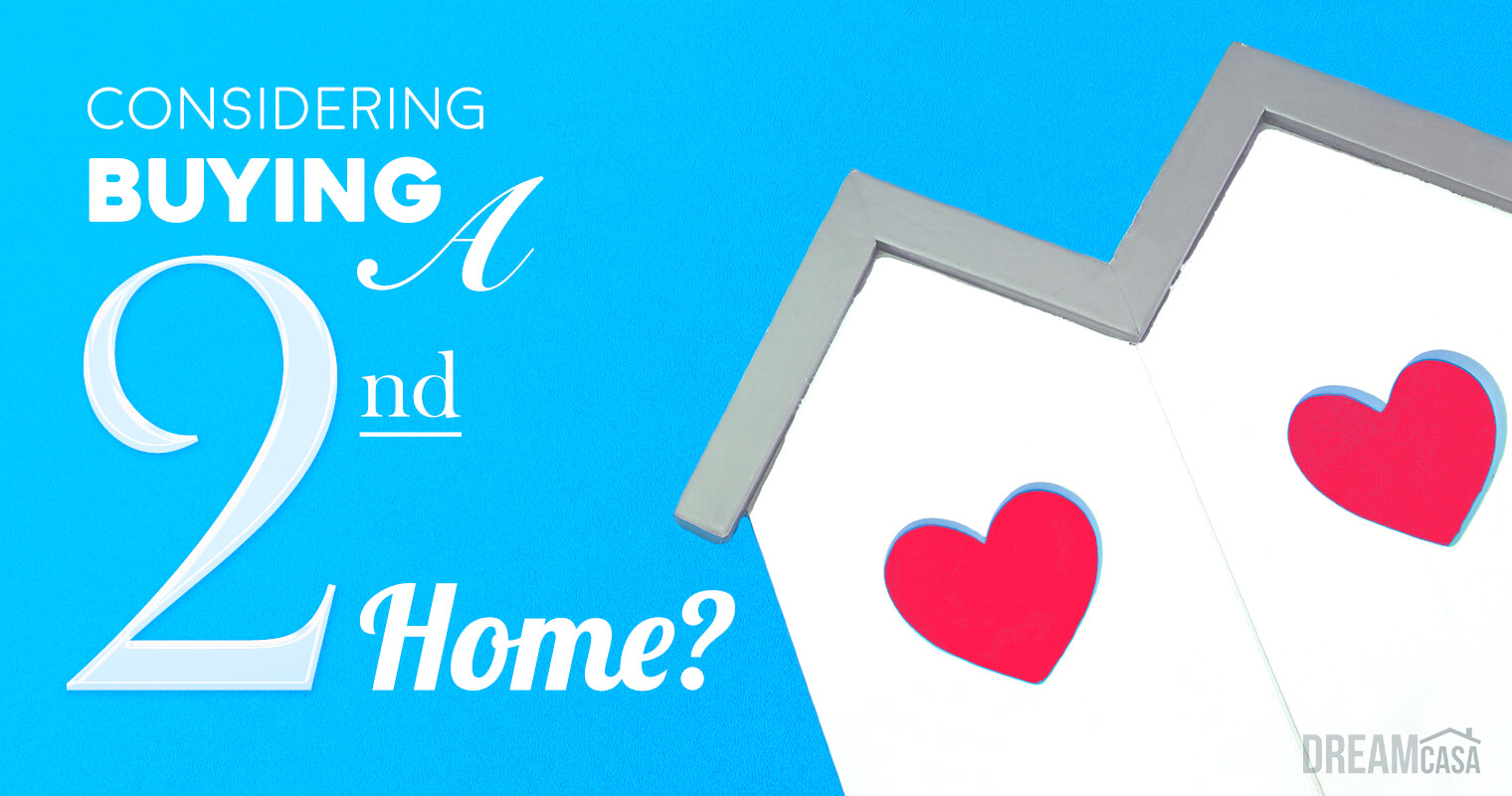 Buying a Second Home: The 3 Biggest Factors to Consider
There are generally two reasons to buy a second home. The first reason is to have a vacation retreat for the family, such as a cottage or beach house. The second reason is an investment property, something to rent out and bring in some extra income. (dreamcasa.org)
> Read More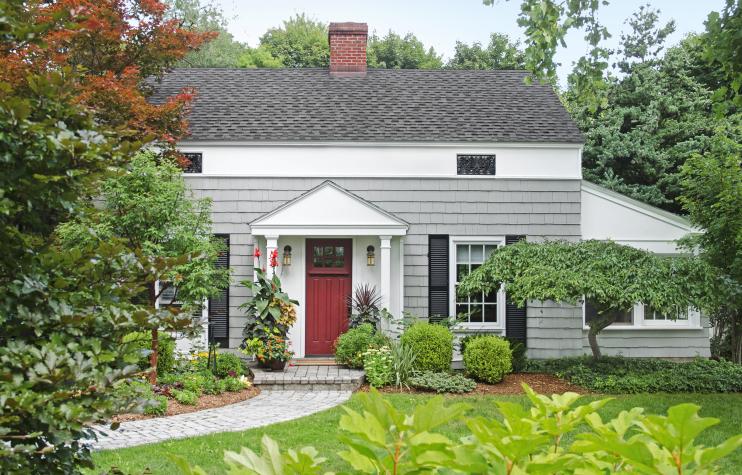 Green Building Expert's 1931 Colonial Revival Redo
Some houses sweep you off your feet from the start. With others, the romance grows over time, a "good for right now" feeling slowly becoming something more. (www.thisoldhouse.com)
> Read More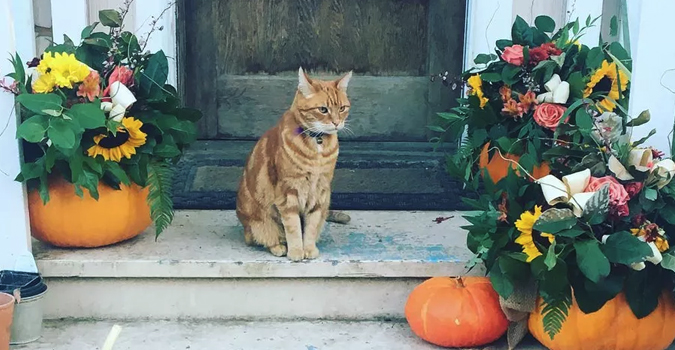 23 Ways to Add Fall Flowers to Your Front Porch
Beautifying your porch for fall is an excellent way to amp up your home's curb appeal without calling a landscaper. But adding festive accents isn't all corn stalks and scarecrows. (thespruce.com)
> Read More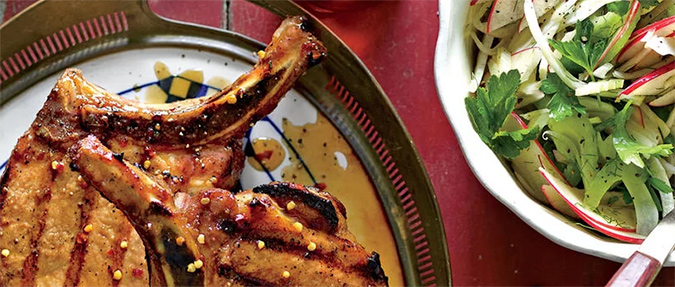 Our Favorite Fall Grilling Recipes
Shy away from tradition and use your grill this fall for more than just juicy steaks. Light the fire and add a smoky char to some unbelievably tasty recipes. (southernliving.com)
> Read More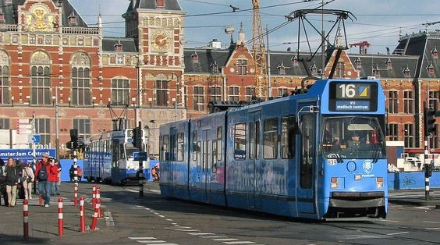 Affordable Ways to Go on Vacation
Taking vacation often times feels like this big, expensive affair, but it doesn't have to be. Livingly.com offers a bevvy of tips that will help you not only score the cheapest tickets and accommodations, but also ideas on how to keep the costs down as you're exploring these new zip codes.
> Read More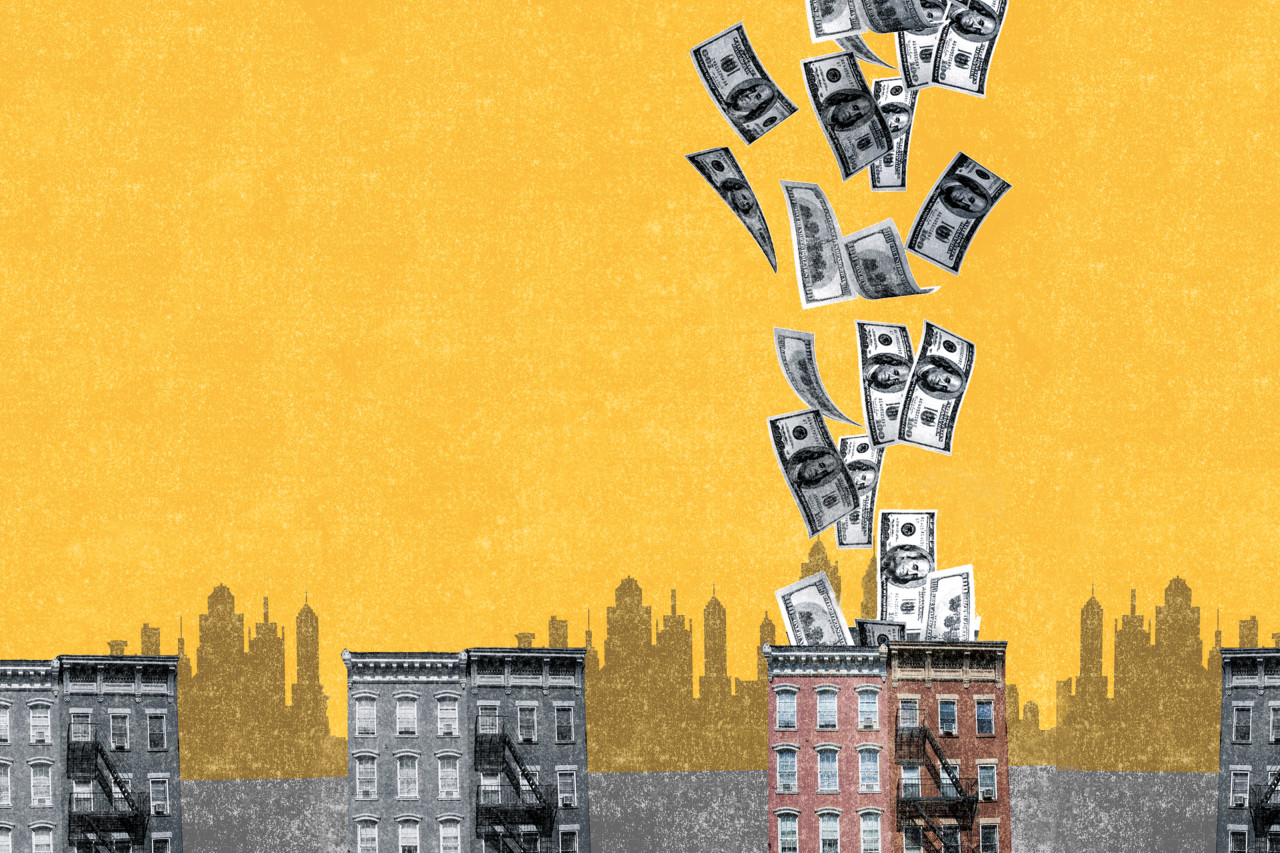 You Only Think It's True: 10 Myths Costing You Time and Money
You can't swing a tool belt without hitting a website or TV network offering tips on taking care of your digs. Save money by watering your lawn at night! No, water it in the morning! No, dig it up and replace it with a drought-hardy meadow! (houselogic.com)
> Read More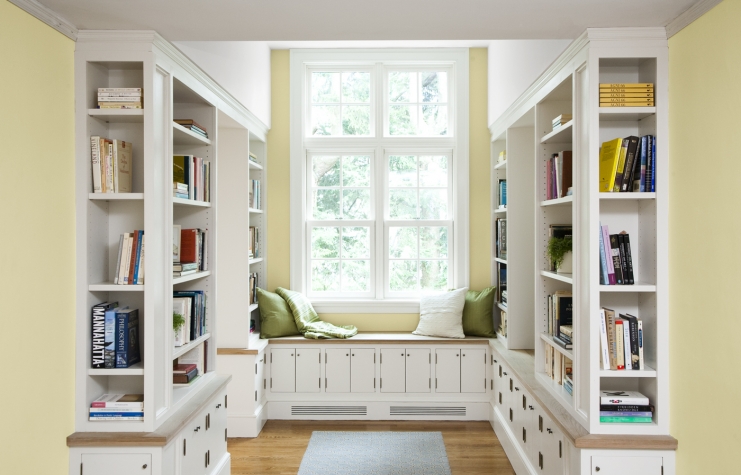 7 Surprising Built-In Bookcase Designs
Sure, you can pick up some knock-together set of shelves, but built-ins provide so much more than just a place to stash your stuff. (www.thisoldhouse.com)
> Read More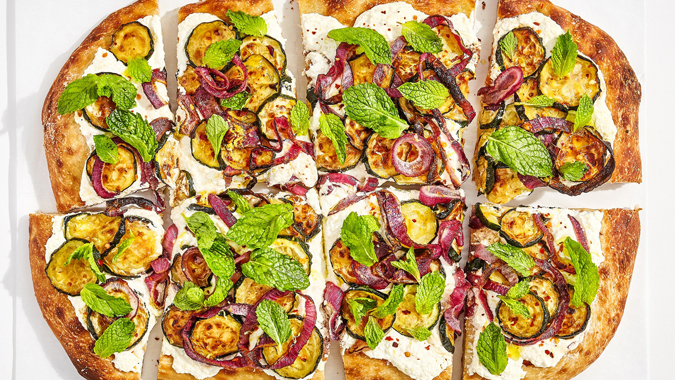 Caramelized Zucchini Flatbread
The secret to a flatbread with a super-crunchy crust? Pre-roasting all of the veggies. This step concentrates their flavor, and also helps to cook out some of their moisture, which would otherwise soak into the crust. (bonappetit.com)
> Read More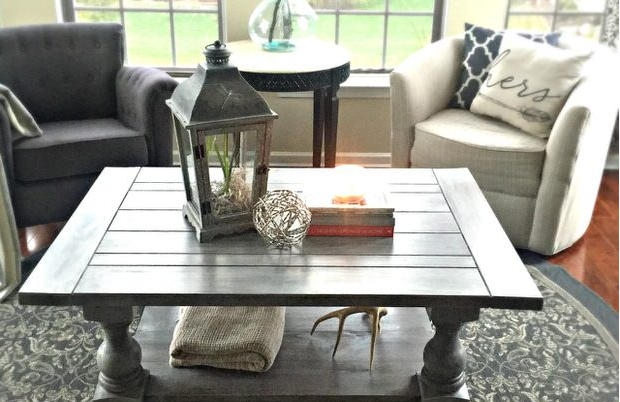 DIY Furniture Knock Offs
Furniture is expensive folks. Like, really expensive. And most of us dream of something a little nicer than discount store particle board, don't we? (www.decoratingyoursmallspace.com)
> Read More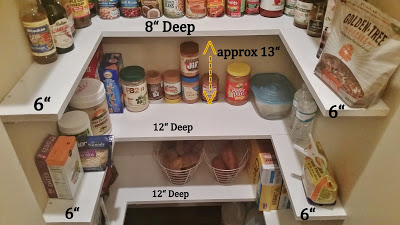 Replace Wire Shelves with Wrap Around Wood Shelving
If you're ready for an upgrade in the kitchen, you should start with that pesky wire shelving that you've never liked! Here is a detailed step-by-step by a gal who did the calculations for you. She turned 21.56 square feet of wire shelf space into 21.36 square feet of much more usable space. (lucydesignsonline.com)
> Read More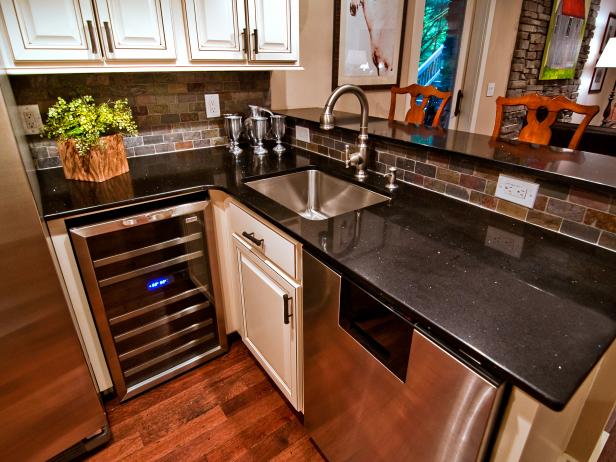 Green Kitchen Updates
The kitchen may be the heart of the home, but it's also the resident energy hog. Plus, your kitchen contributes its share of indoor air pollution through cooking fumes and gases from flooring, paints and countertops. (www.hgtv.com)
> Read More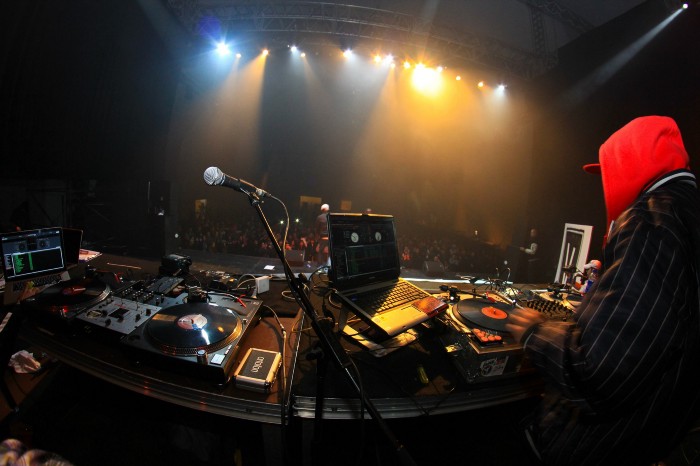 5 Powerful Entrepreneurial Lessons From an Unlikely Source: Rap Music
As an entrepreneur, you can actually gain a lot of value from some of the minds in the rap music industry. Really! (journal.thriveglobal.com)
> Read More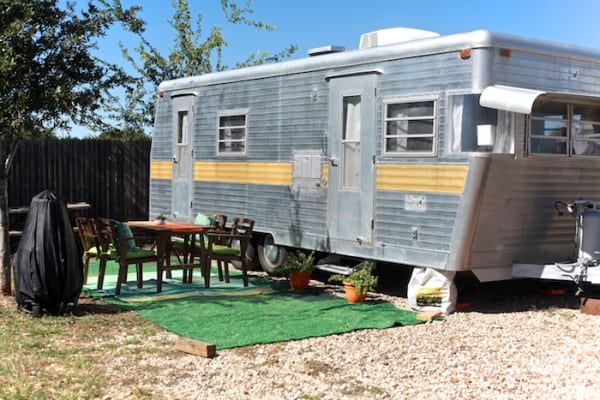 Little Camper Home Tour
While everyone is not on board with the "tiny home movement," it's still fun to look at the way other people are making it work for them. Check out this camper design. (www.thenoshery.com/)
> Read More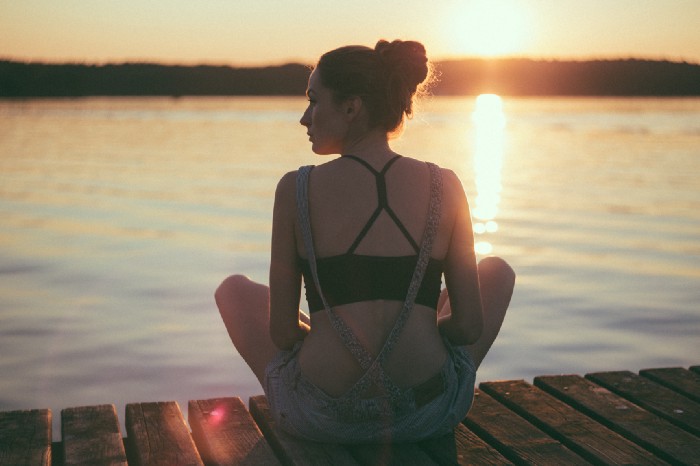 12 Easy Steps to Stucksville
If you sometimes wish everyone would just shut up and let you feel crappy and spin your wheels you should try these 12 steps. (journal.thriveglobal.commedium.com)
> Read More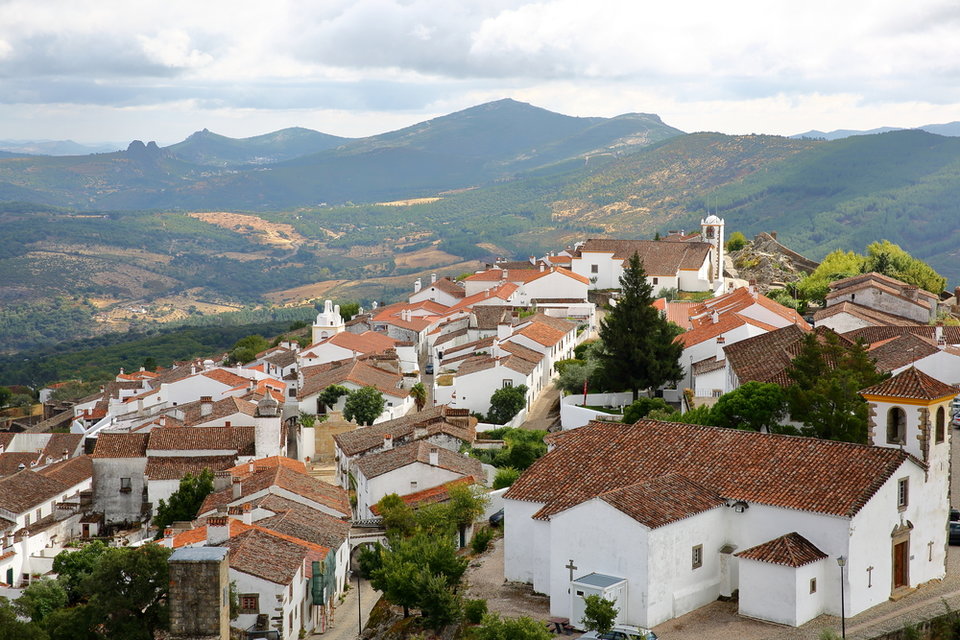 Hidden European Cities to Visit
For your next European getaway, here's 25 secret European villages everyone should visit in their lifetime. (BusinessInsider.com)
> Read More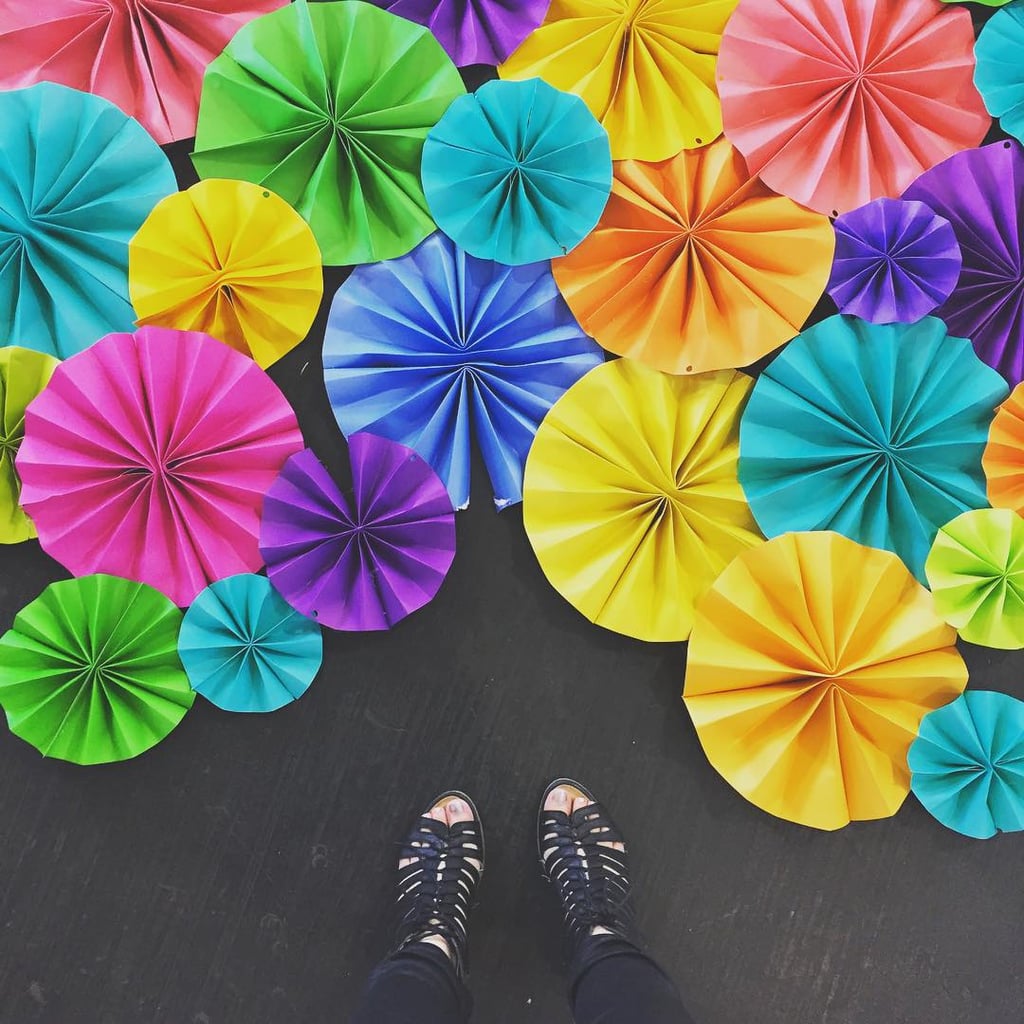 The 365-Day Happiness Challenge
There's a Chinese proverb that goes something like this - "If you want happiness for an hour, take a nap. If you want happiness for a day, go fishing. If you want happiness for a year, inherit a fortune. If you want happiness for a lifetime, help someone else." While it may be hard to arrange the inheritance of fortune on such short notice, we can start by inheriting little habits and acts of kindness. Check out the 365-Day Happiness Challenge which lists small happiness projects for each day of the year. (www.popsugar.com)
> Read More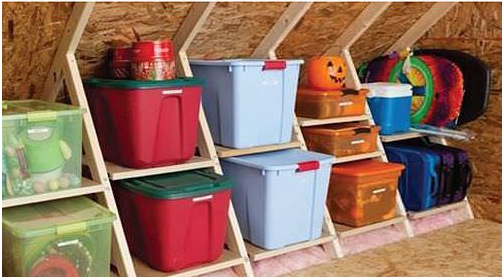 10 Tiny Home Storage Hacks to Maximize Your Space
If you have a tiny home, you have tiny storage areas too. That just requires getting a bit creative! We went looking for tiny home storage ideas to make your space live large, and we found a whole slew of ideas to keep you organized. (www.decoratingyoursmallspace.com)
> Read More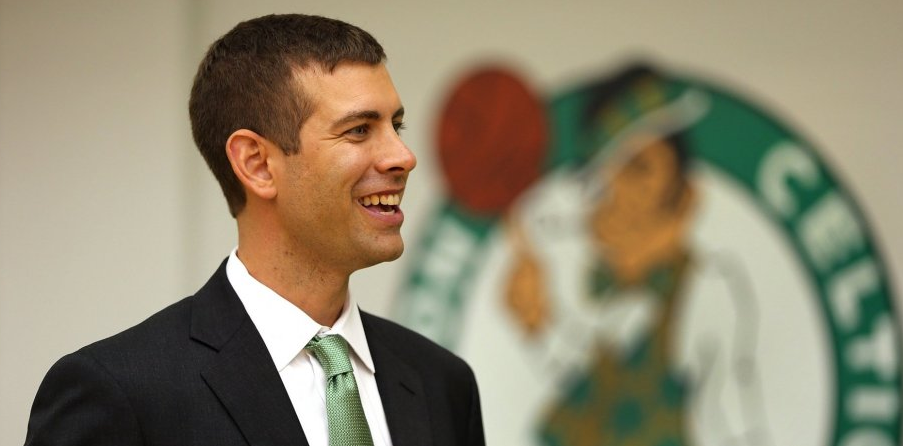 It Took a Successful NBA Coach Only 2 Sentences to Drop the Best Advice You'll Hear Today
Under the direction of the new coach the Celtics have gone from one of the worst teams in the NBA to the third best team in the Easter Conference. How did Coach Brad Stevens do it? When interviewed he said it in just two sentences. "I'm not even thinking about any other team. We're trying to be the best version of ourselves." Keep reading... (www.inc.com)
> Read More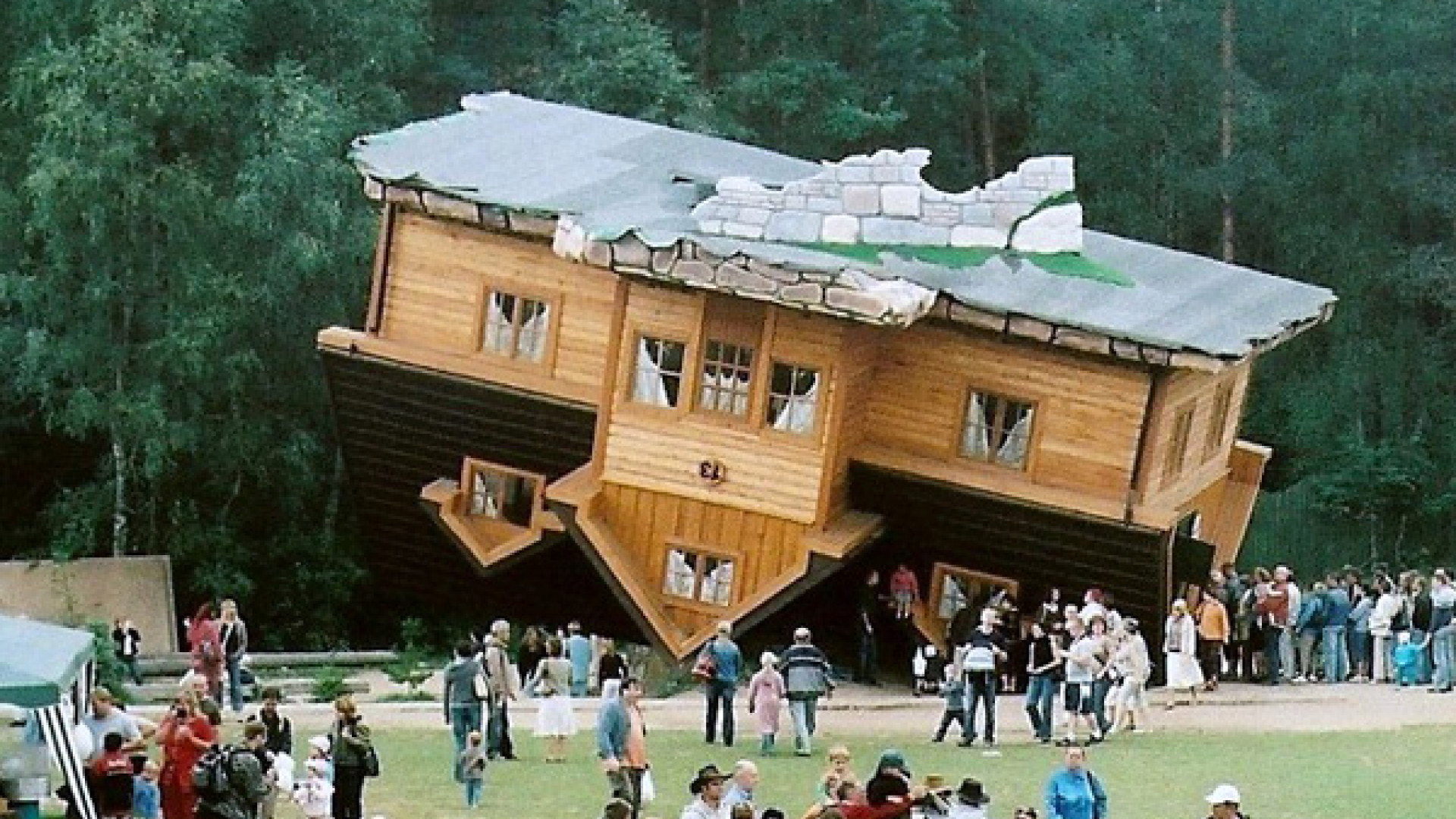 5 Outrageous Stories of Real-Life 'Up' Houses
HouseLogic.com presents the stories of five home owners from around the globe who, like old Carl Fredricksen in the Disney-Pixar movie "Up", just would move out and move on.
> Read More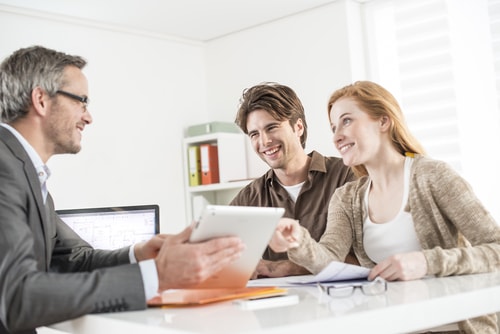 3 Steps to Making a Home Purchase Offer Without Feeling Buyers' Remorse
The fact that your bid didn't win is bad enough, but knowing you could have paid more and didn't is even more devastating. What can you do to avoid this kind of disappointment? You make a No Regrets Offer. (dreamcasa.org)
> Read More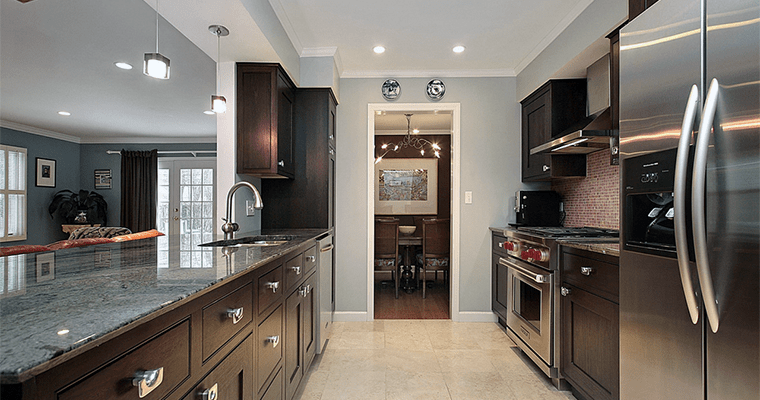 Open House: The Kitchen Inspection That Everyone Needs to Know About
Attending an open house gives you the perfect opportunity to take a close look at every room in the house-especially the kitchen- to determine right off the bat if the home would be a good investment or not. (dreamcasa.org)
> Read More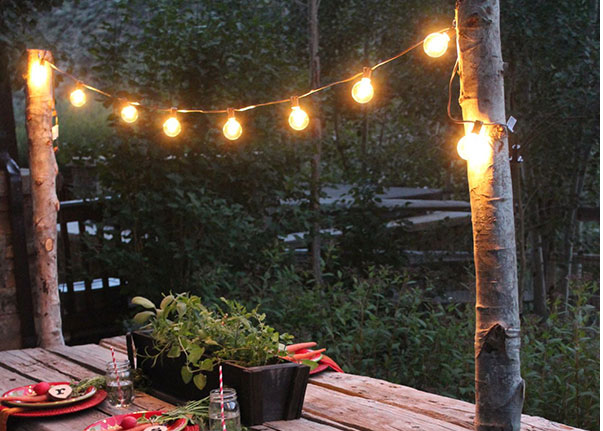 DIY String Light Poles with Concrete Bases
We created an organic setting in the newly lit outdoor space to compliment the surroundings. The centerpiece on our picnic table is an herb and vegetable garden, and the place settings are fresh carrots and a radish, along with a DIY custom initial wood slice. (www.homedepot.com)
> Read More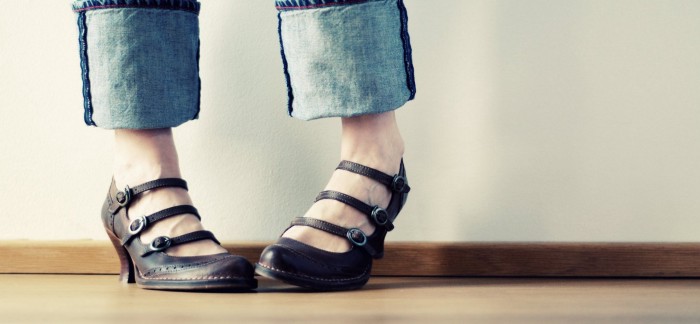 How To Network Like A Pro
The ability to network?-?to develop contacts and personal connections with a variety of people who might be helpful to you and your career?-?is a critical skill for any of us. Here's some tips for networking success. (journal.thriveglobal.com)
> Read More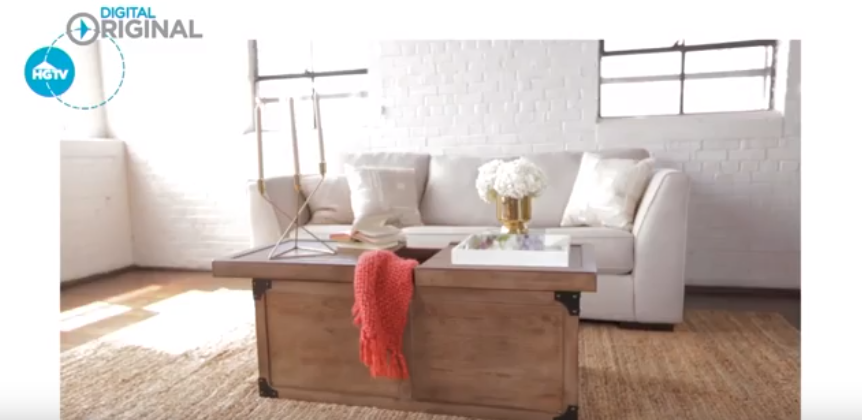 5 Ways to Style a Coffee Table
Whether you're going for a clean and modern look or something more kid friendly, there is inspiration for you in this video. (youtube.com)
> Read More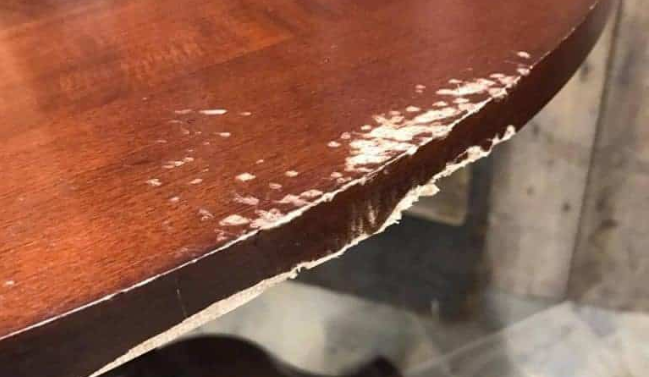 How to Fix Chew Marks on Furniture
Dog ate your kitchen table? Here's a step-by-step guide for fixing it. (www.justthewoods.com)
> Read More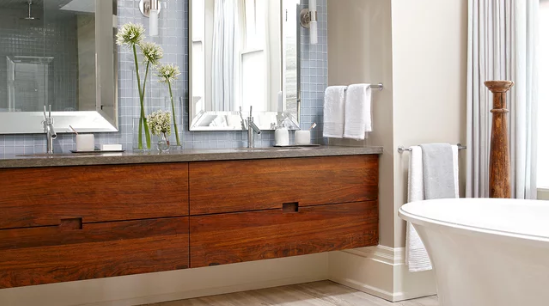 Our Favorite Bathroom Upgrades
If you're planning a bathroom remodel, consider adding a few of these fabulous features. From radiant-heat flooring to a roomy whirlpool tub, these upgrades will require a small investment but you'll reap restful and stylish rewards. (bhg.com)
> Read More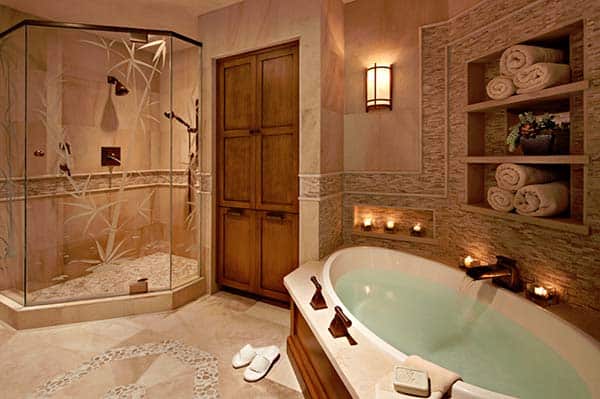 How to turn your bathroom into a spa
How would you like to turn your bathroom into a sanctuary of pampering - the appearance of a spa for only just the fraction what you normally pay at the spa? (onekindesign.com)
> Read More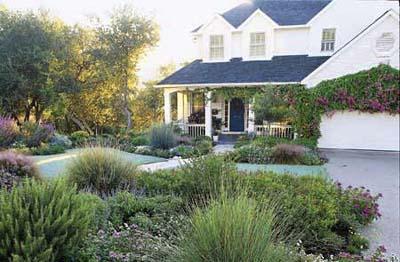 10 Myths About Being Green at Home
This Old House debunks some commonly held misconceptions about sustainable household products and practices (www.thisoldhouse.com)
> Read More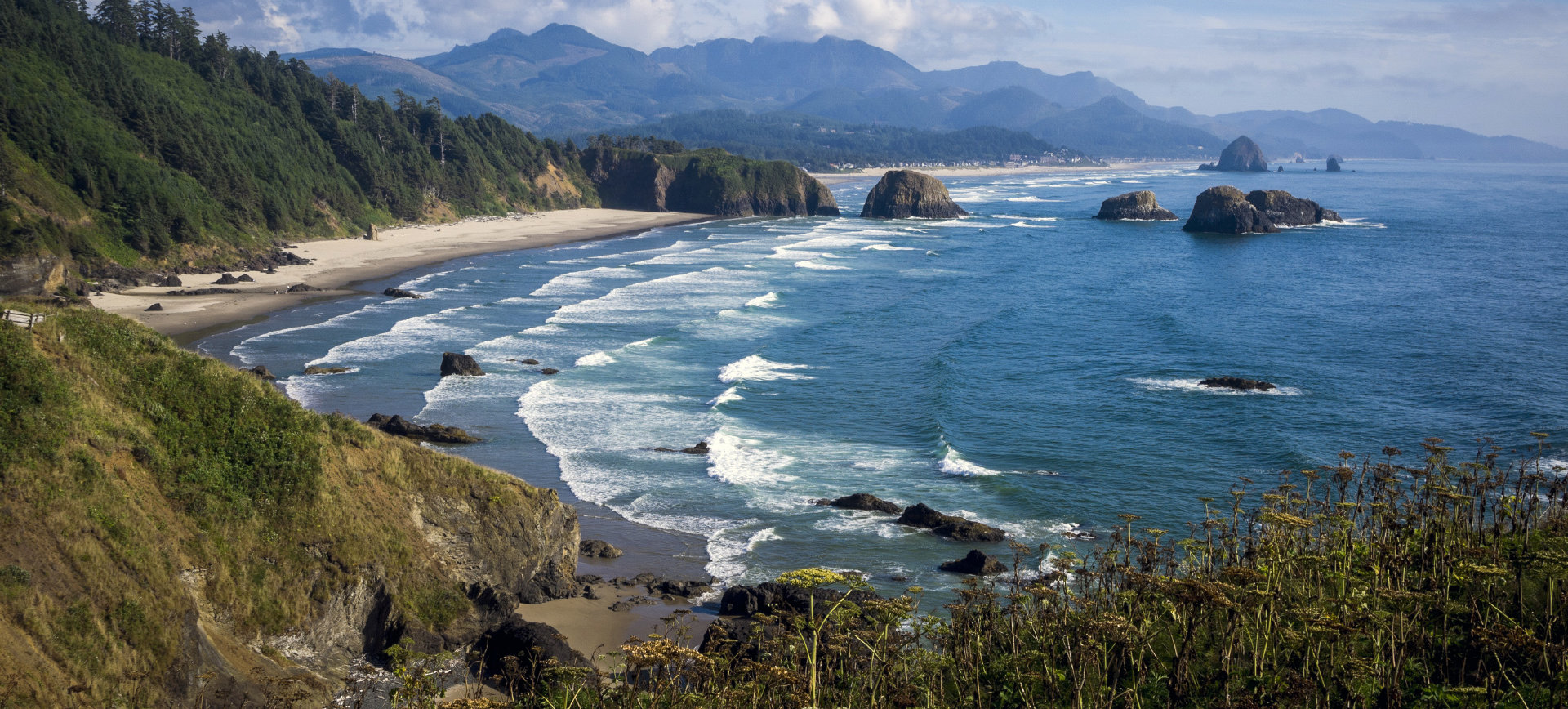 The 25 Best State Parks in America
Planning a getaway? Here's a great list of the 25 best state parks in America. To help us narrow down a list of the cream of the crop, we consulted locals throughout the country to give us their top picks of their favorite state parks. (thrillest.com)
> Read More
How to Clean Velvet Furniture
Choosing velvet furniture is choosing to make a bold style statement in your space. But velvet's commanding presence also means that any discoloration or stains are that much more visible.
> Read More
Smartened-Up Home Office Redo
Home offices, like their occupants, thrive on order. When Coleen and Randy Gallagher moved into their 1987 Federal-style brick home, in Oakton, Virginia, they were pleased it had a ready-made home office. (www.thisoldhouse.com)
> Read More
Save money with compost
Compost gardening involves two things that you may or may not already be doing. As the name suggests, compost your left-over foods and produce scraps, and then grow your own garden. After all, what's more organic and local that that?! (sheknows.com)
> Read More
How to Stain Wood & Give New Life to Old Furniture
Wood stain can dramatically transform the look of furniture. Whether it's an old valuable beauty you're giving attention to, or a newer inexpensive piece, wood stain is completely worth the while. (Apartment Therapy)
> Read More
The Outdated Kitchen Trend We Think Can Make a Comeback
The history of design is littered with defunct trends - things that were popular for a brief span of time and are now reviled, or just forgotten.One thing that falls squarely into the second camp? The mirrored back-splash. (Apartment therapy)
> Read More
Fancy Cat Scratching Posts for the Chic Pet Owner
Seasons change, the sun sets, taxes are owed, and cats scratch. These are just certainties of life. Unfortunately, cats often like to scratch our couches, walls, and wooden chair posts. (housetipster.com)
> Read More
The ABC's Of House Flipping
While house flipping can be very lucrative, you can lose everything with one bad decision. It's important to approach this profession with caution and educate yourself as much as possible. (DreamCasa)
> Read More
Design Master Class: 6 Pro Tricks to Know When Arranging Your Room
One-click online shopping and free shipping has made the whole furniture buying process seem super easy and accessible. But what happens when you start unboxing pieces and realize you have absolutely no idea where to put them? (apartmenttherapy.com)
> Read More
3 Ways Millionaires Think Differently Than You
Changing your mindset changes everything else. What do you think on this outlook on life from entrepreneur.com?
> Read More
10 Things You Didn't Know About Quartz Countertops
With all the different countertops out there, picking the right material for your kitchen is tricky and finding the right info about each option can be tough. (apartmenttherapy.com)
> Read More
6 Tips for Redecorating Without Buying New Stuff
You ever look around your living room and wish that you could afford to redo the whole thing? You may have loved your home's décor when you first bought it, but now it's looking a little old and tired. Some of the pieces are still great, but you're still bored with seeing them in the same way every day. (HouseTipster)
> Read More
7 Surprising Built-In Bookcase Designs
Sure, you can pick up some knock-together set of shelves, but built-ins provide so much more than just a place to stash your stuff. (www.thisoldhouse.com)
> Read More
A Young Couple Tackles a Forgotten Italianate
Husband-and-wife remodeling newbies learn to tackle everything from roofing to foundation walls while renovating their first home (thisoldhouse.com)
> Read More
Live the Dream: 7 Sneaky Ways to Make Your Bedroom Look Expensive
Tricking out your bedroom space doesn't have to break the bank. Realtor.com consulted with the nation's best design experts to uncover their top-secret tricks for creating a plush-looking bedroom without draining your wallet. Heed these tips, and then sit back and relax in your new luxe space.
> Read More
How Do I Keep My Friends Off Their Phones at My Party?
AD to the rescue: We answer your most pressing modern etiquette questions (Architectural Design)
> Read More
5 Studio Apartment Layouts to Try That Just Work
Arranging your furniture is hard enough when all the furniture you own isn't jammed into a single room. But here you are, in your itty bitty one room apartment, generously called a "studio", and all that stuff has to go somewhere. (apartmenttherapy.com)
> Read More